Leaked Government report says LightSquared's network could knock out GPS enabled devices
3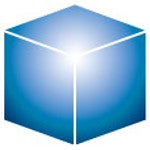 The Wall Street Journal is reporting that a new government test will show that the network of third party mobile broadband wholesaler
LightSquared
could knock out most GPS enabled devices. This is not a new problem. Earlier this summer, the company said that
it had a solution to fix the interference problem
that involved using spectrum that doesn't cause problems with GPS signals. LightSquared had come up with that solution just before a deadline imposed by the FCC would have expired. But the results of the new test suggest that the solution doesn't seem to make a difference.
The results of the test have
not officially been announced
and the leak of the report has angered LightSquared. According to the report, analysis of the results done by National Space-Based Positioning, Navigation and Timing Systems Engineering Forum show that LightSquared's network would "
overwhelm
" both
commercial and military GPS devices
. The results also were consistent with those produced during earlier tests that led to LightSquared's summer pronouncement about having a way to fix the problem. LightSquared says the report is false because the company plans on using a lower power level that would reduce interference. Company executive vice president Martin Harriman says the test results were false because they
used 15 times the power level
that the company plans on using.
The FCC earlier this year gave the company permission to build out its network, but is
not allowed to turn it on
until the interference problem ends. After all testing is done early next year, the government will make a final decision on whether or not LightSquared can turn its pipeline on. One more test needs to be done by the feds, which is a test involving
high-precision GPS devices
.
Earlier this year,
LightSquared and Sprint signed a 15 year deal
that would allow the former to use some of Sprint's 3G network in 2012 while Sprint will get a chance to buy 50% of LightSquared's LTE network. Sprint gets $9 billion in the deal, to be paid in 11 years. If the government prevents the wholesale broadband provide from turning on its network, there might be some wording in the contract that gives Sprint some money as a break-up fee.
source:
WSJ