LifeProof case for the iPhone protects against water, dirt, snow, and shock
13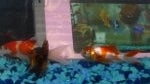 It's not every day that we're enthralled by cell phone cases, but once in a blue moon, we're treated to something out of the blue that warrants our complete and undeniable attention. Checking out the vendors at the ShowStoppers event in New York City tonight, we came upon this vendor that deals with this so-called
LifeProof
case for the iPhone. Rather than dolling up the highly prized smartphone, the LifeProof case goes in the complete opposite direction by providing adequate assurance that your handset will be protected no matter what.
For starters, the LifeProof case for the iPhone 4 (iPhone 4S case will soon be available) completely wraps the phone in one
compact and slim
package that doesn't add a strenuous amount of size to the chic looking phone. Once it's fully encased within the rugged type case, it's essentially impervious to the elements since it's protected against
water, dirt, snow, and shock
. Furthermore, it meets military specification
MIL-STD-810F-516.5
, which protects the handset when it's dropped from a height of 6.6 feet. Well, the fun doesn't stop there because we're impressed by the fact that the case, with the iPhone and all inside of it, was dunked under water with no damage to it.
It's pretty neat to tell you the truth, but if you're interested in this super rugged case for the iPhone 4 and 4S, you can pick one up online through their site or retailers like Best Buy for
$79.99
. Sure it's pricy, but when you factor in its extreme ruggedness, this might simply be the only case you'll ever need to buy for your iPhone.
source:
LifeProof