Li-ion batteries fully charging in just minutes? Why not, say South Korean researchers
16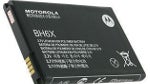 A team of researchers at the Ulsan National Institute of Science and Technology in South Korea thinks it can leave its mark on technology by developing a kind of li-ion battery that can be charged in just minutes, instead of hours.
You know how annoying it is - having to wait for a few hours until your mobile device is fully charged. And what if your phone's battery dies and you don't have enough time to charge it to a decent level? Well, you probably end up turning off 4G/3G, location and data services and such kind of stuff, but you'll still be nervous, looking at that battery meter every few minutes.
It looks like this kind of experiences may soon be left in the past, as the new carbonized li-ion battery may dramatically shorten the time needed to fully charge your device. Current batteries are built in such a way that doesn't allow the charge to reach every part of the battery directly, which introduces this big delay that we have. The technology developed by the South Korean researchers involves the placement of the battery cells in a special graphite solution, which causes carbon to permeate the battery materials. This carbonization of the battery obviously creates a dense network of conductors throughout the electrodes of the battery, ultimately allowing for faster charging.
Sadly, it isn't known yet what kinds of devices will be able to take advantage of this new type of battery and if phones will be among them. What's probably even worse is that it isn't known when this technology will become commercially-available.
source:
Gizmodo
Recommended Stories