Let's all play "The Game Of Phones"
7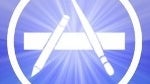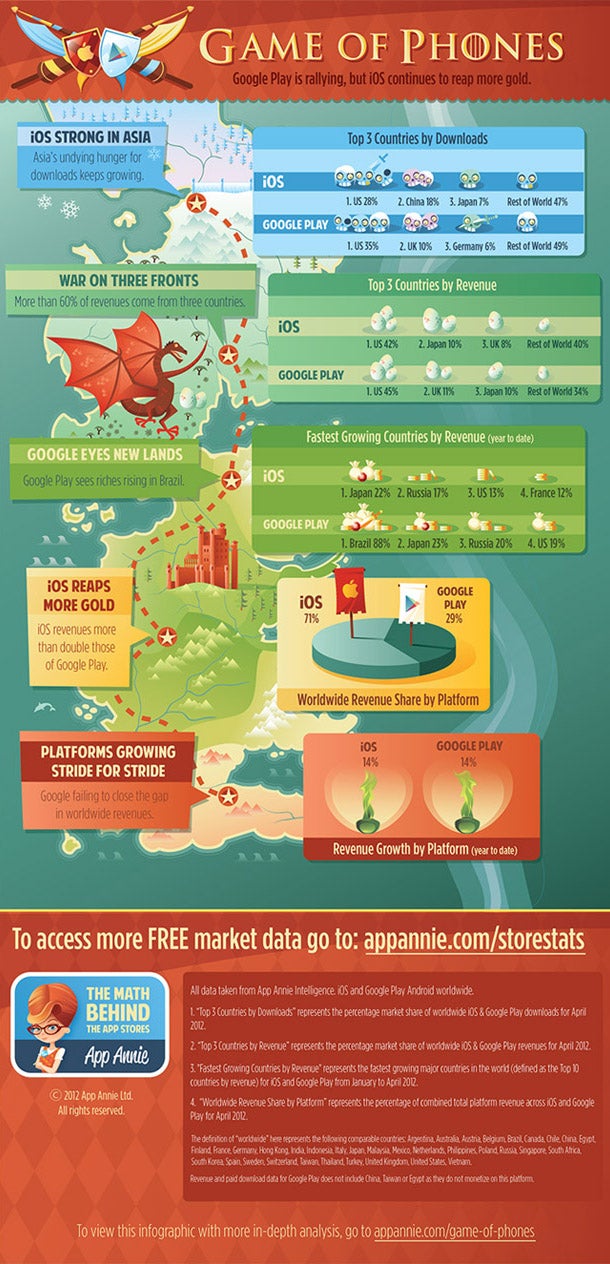 The Game Of Phones
App Annie
has an infographic to stare at called "The Game Of Phones" and it is basically looking at the competition between the App Store and the Google Play Store as though it were a child's game. Among the stats on the graph, the one showing global market share is the most telling as iOS is the top platform,
garnering a commanding 71% of revenues in the Global Market
. That compares with the 29% of the worldwide market owned by Android and makes you wonder why Google hasn't been able to use its lead in worldwide smartphone sales to its advantage here. This year, both iOS and Android have had a 14% growth rate year-to-date which shows that Google still is not closing the gap with Apple. With 88% growth this year in the Google Play Store, Brazil leads the way for Android growth, followed by 23% growth this year in Japan, 20% in Russia and 19% in the States. iOS has been led this year by Japan's 22% growth followed by 17% in Russia, 13% in the U.S. and 12% in France.
Whether you count by revenue or downloads,
the U.S. tops the list for both platforms
. The Google Play Store gets 45% of its revenues and 35% of its downloads from the States while for iOS the figures are 42% and 28% respectively. In Asia, iOS has been able to hold its lead with a quarter of App Store downloads coming from that region. According to
App Annie
, China and Korea have plenty of third party app stores for Android that are preventing the Google Play Store from gaining traction.
With Google I/O opening next week, these numbers might be fodder for those developers who believe that some
big changes are needed for the Google Play Store
to catch up with the App Store.
source:
AppAnnie
via
IntoMobile
Recommended Stories