Let there be hue: five of the best LED color change apps on the Play Store
21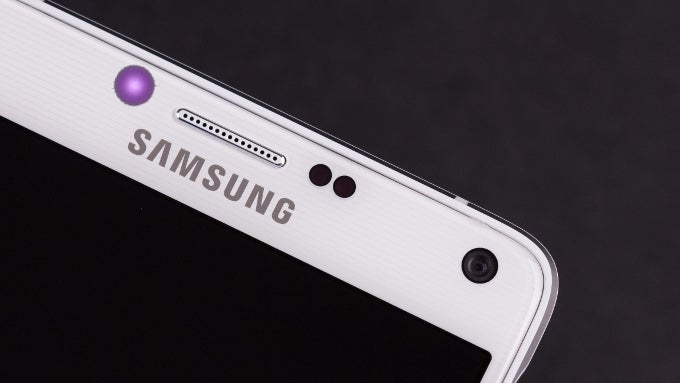 In the present day, most Android handsets sport a discreet multi-color LED light on the front, which shines when there is something requiring the user's attention, often in a different color, depending on the type and priority of the notification. Of course, what would Android be if developers hadn't made a few apps that let you customize your phone's LED to shine the colors that you prefer?
A while back, we talked about editing your Android phone's notification colors with the
help of the app Light Flow
, but it's not the only one of its kind out there. So, we did a little digging, looking for light, reliable, or feature-rich apps that let users customize their LED colors and we came up with these five gems, each with its strengths and weaknesses. Get your fave and let us know if everything is working a-OK!
Light Flow
Download
(free version)
Probably the most well-known app among the flock, Light Flow really makes an effort to work on whatever phone you may have, with its HTC- and Galaxy S3-specialized settings, or the tick box for devices that need root to allow LED-access.
Light Flow also grants us with LED brightness control, this time in 10 fine-tuning steps, and will also allow for an alternation mode, blinking the diode in all the different colors for the received notifications. However, it will also allow us a Priority mode, which will only blink the color, representing the most important thing we have missed (and priorities are, of course, user-customizable).
The pro version of Light Flow ($2.49) supports a huge list of apps, so if you like it – you may want to consider shelling out.
Light Manager – LED Settings
We really like Light Manager – it has a very simple, yet very visualizing menu of what color is assigned to what notification. Its general settings will allow users to choose three brightness level steps, at which they wish their LED to shine, set a delay for turning the LED on after a notification has been received, and manually map the different colors (in hex code), just in case their specific LED is misbehaving in terms of color reproduction.

Setting up an individual notification will allow the user to choose the color it shines in, the flashing rate (from always on to 5 seconds between blinks), and allow them to assign specific contacts their own colors. Additionally, the app can support notifications from any app installed on one's phone – something that users often complain to lack from other such apps.

It also has an "Alternating mode", which flashes the LED in different colors, corresponding to all the different notifications that need to be read.
LED Blinker Notifications
Yeah, that's a mouthful. LED Blinker Notifications is a bit slow and rough around the edges, but we still like how all the notifications are plainly shown in a list right before our eyes, and that we are allowed to customize our lights in RGB.
This one's settings will let you fine-tune the LED brightness via a percentage slider, use the phone's screen as a fake LED, set blink rate, or even repeat the sound / vibration of notifications.
Now, the lite version is riddled with ads and limits the apps, whose notifications LED Blinker will warn you about, but its still worth a try. The full version will cost you $2.35.
MyLED
This cheeky little app has two downfalls – its description in the playstore is too much "out there", and it's confirmed to be incompatible with the HTC One (M8).

On the flip side – MyLED is extremely simple and straightforward – upon launching it, you will be presented with all the apps currently installed on your device. Choose one of them and you will be taken to a screen with an RGB wheel, which allows you to customize the color of notifications coming from this exact app.

The app is free with lots of ads and doesn't have a paid version, so that may get a little annoying.
Ultimate LED
A pretty simple, yet effective, free, and ad-less solution. It allows you to add any app you have on your device and set LED color and blink rate for its notifications.

It also has a sleep mode and a blacklist, for whenever you do not wish the diode to light up. There is not much else to say about this one – it's the lightest of the bunch. So, if you just want to grab a small app and quickly change all of your notification lights to pink – maybe this one is the best choice.