Let Samsung Level immerse you in the ultimate sound experience
18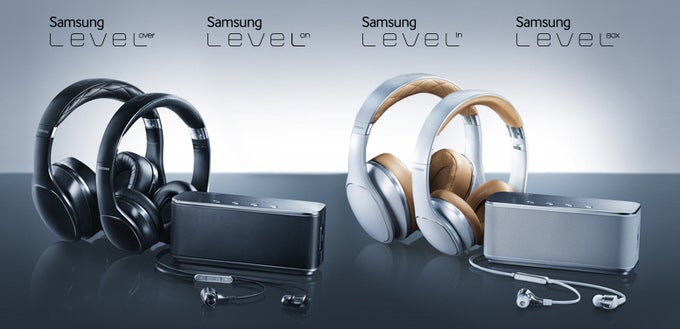 Advertorial by Samsung: The opinions expressed in this story may not reflect the positions of PhoneArena!
There are countless amounts of audio products in the market today. But, do these products truly encapsulate the best level of sound quality in today's mobility-focused culture? The
Samsung Level series
delivers premium audio optimized for smartphones and tablets so users receive the best sound possible when listening to music, playing games, watching movies or streaming other types of media on their devices.

Traditional headphones that simply reproduce sound are no longer suitable enough for the diverse types of audio that mobile devices are producing. Therefore, Samsung developed a new series of premium audio products that are optimized for the conditions and circumstances surrounding smartphone activity with respect to sound quality and the user interface. Connectivity is also a core element to the mobile audio experience, and the Samsung Level series lets users seamlessly take calls in stunning clarity.

Everyone has their own audio preferences both in design and sound. Whether looking for a headset for the gym, travel or simply to listen to music throughout the day, Samsung is delivering users a variety of customized options for an enhanced personal audio experience.

The Level series is comprised of four types of expertly crafted audio products for any type of mobile user: Level Over, Level On, Level In, and Level Box. All four products allow users to take calls seamlessly while listening to any type of audio, and also ensure the best sound clarity during their call in harmony with Samsung's industry-leading mobile technology.
Organic Design, Natural Sound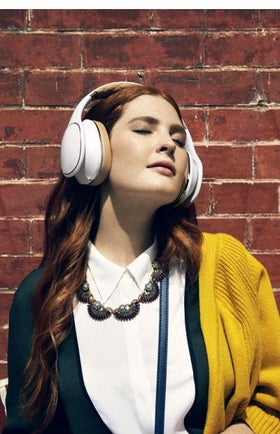 For music enthusiasts seeking premium over-ear headphones, Samsung Level Over presents sound in its most natural form. As Samsung's flagship headphone, its ergonomic design and highly elastic polyurethane cushion provide a comfortable fit that allows the audio device to be used for long periods of time. Aligned with Samsung's legacy of consumer focused innovation, Level Over's intuitive touch controls allow users to control their audio experience on the go. With a simple slide or tap of their finger, users can customize their listening settings such as play, pause, previous or next track, and volume, as well as receive a call and activate S Voice.

Within the Level Over, the 50mm bio-cellulose Dynamic Driver with high performance neodymium magnet provides listeners with immersive and organic HD sound that stays true to the original source without any modulation. Users can also eliminate excess noise and sound echoes with Samsung's Active Noise Cancellation functionality, which uses a hybrid system and an optimized EQ circuit to preserve the quality of the original sound.
The Samsung Level application, available via
Google Play Store
or
Samsung Apps
, gives users the ability to tailor their audio experience to fit any type of music, media or listening environment through a comprehensive EQ system called Samsung SoundAlive. Through the SoundAlive equalizer, Samsung Level Over adjusts the EQ to create the perfect balance of sound. Additionally, SoundAlive enables users to further apply 3D audio, bass and clarity effects to every media type, including music, streaming services, games and movies. SoundAlive also offers a very unique experience with 25 settings for different scenarios like Pop, Rock, Jazz or Classic and so on. The Samsung Level app also has a protective and smart volume monitor to prevent hearing loss along with enhanced text-to-speech capabilities.
Advanced, Next Level Audio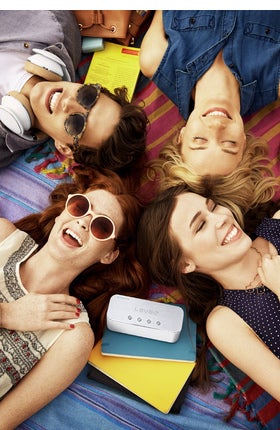 Consumers want technology that adapts to their on-the-go lifestyles and Samsung sees premium audio technology as a vital piece to giving consumers the best mobile experience possible. With over-ear, on-ear and in-ear headphones options, as well as a Bluetooth box speaker, Samsung is providing consumers with a wide range of choices to suit their individual mobile audio needs.

The Level On blends compact style with superior comfort and sound system to offer an immersive and on-the-go premium sound experience. It is designed to provide a full range of natural and clear sound, flexibly dampening the air flow with a 40mm dual layered diaphragm. It is perfect for the on-the-go music lover.

Designed for multi-purpose use, the versatile Level In headphones boast 3-way in-ear speakers for impressive sound. The immersive sonic environment, good for any activity, lets users enjoy rich sounds that cover a great range of low, mid and high sound naturally and with clear separation.

Level Box offers users a powerful Bluetooth speaker within a carefully crafted solid, compact, and metallic body, featuring a built in phone system for conference calling, so users can listen to music with friends or take a group call without losing superior audio clarity. With a large, 56mm stereo speaker and a passive radiator, the system is optimized to deliver high quality sound that is crisp and balanced. The dedicated hardware design provides noise reduction and echo cancellation.

The products in the Samsung Level series incorporate best-in-class features to improve sound quality, comfort, portability and noise cancellation. Together, these features offer the best possible mobile audio solutions that can be tailored to your personal style. And, there is no need to sacrifice sound for style with the Samsung Level series' diverse set of headphones that are both sleek and complementary to any look.