Lenovo might soon trail only Samsung among Android manufacturers
17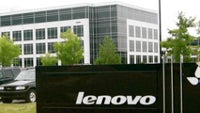 Thanks to its
acquisition of Motorola Mobility from Google
, Chinese tech firm Lenovo might soon find itself looking up at only Samsung among Android manufacturers. According to those meddling Taiwan supply chain makers, the combination of Lenovo's strength in China and emerging markets, and Motorola Mobility's strong showing in the U.S. and Europe, will allow the company to embark on a strong growth trend globally.
Samsung currently is said to have 65% of the global Android market, followed by LG (7%), HTC (6%), Sony (5%) and Motorola Mobility (4%). On April 11th, the
Samsung Galaxy S5
will be released. Flagship models are expected to be announced shortly for LG (
LG G3
) and HTC (
The All New HTC One
) while Sony (Sony Xperia Z2) has already outed its new flagship at MWC.
With all of those new models expected to eventually grace retailers' and carriers' shelves, Lenovo will need to come up with a home run if this forecast is going to come true. Thanks to the relationship Motorola has with Verizon for its DROID range, the Chinese manufacturer now has the ear of the largest mobile carrier in the U.S., which can't hurt.
source:
DigiTimes