Lenovo commits to mobile devices in a big way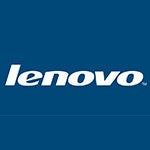 Lenovo has seen the post-PC future, and they don't intend to sit idly by as it eats into their market share. The Chinese PC giant is the second largest manufacturer of desktops and laptops (behind HP), but as tablet computing
has grown
Apple has surpassed them in sales when iPads are figured in. Much ink has already been spilled arguing over
whether tablets should count as PCs
or not, but from Lenovo's point of view it doesn't really matter what you call them, the point is that the mobile computing market is
growing faster than the traditional PC market
, which threatens their revenues.
To embrace industry trends, Lenovo announced they will be investing nearly a billion dollars (specifically around $800 million dollars, or 5 billion Yuan) in a new Lenovo Industrial Base in Wuhan, China. The facility is expected to open in October of next year, and will create nearly 10,000 new jobs as Lenovo assembles a veritable army to bring them up to speed on competing in smartphones and tablets. That army will participate in the design of mobile devices, as well as the optimization of their supply chain, and other issues that bring down the cost of manufacturing and provide them with earlier access to cutting-
edge
components.
Lenovo's attempts so far have centered on Android, and their IdeaTab tablets and self-branded handsets have been generally well regarded, but not really seen as stand out products in a crowded field that can be hard to differentiate in. Now they hope that with a new facility and team dedicated to mobile, that they can create the same sort of consistent growth in mobile they have been able to show in personal computing the last half decade.
Since that means more competition for our mobile dollars, that can only be a good thing.
source:
Lenovo
via
Engadget