Leaked screenshot indicates Nokia flagship for Verizon to be the Lumia 928
23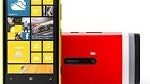 There has been some chatter of a "hero" Lumia headed to Verizon for a little over a month now. Back in late January was when we
heard that a "special" model for big red, code-named Laser
, would make an appearance about the same time that another Nokia device known as the Catwalk which is
possibly bound for T-Mobile USA
.
A tipster just handed us a screen shot purportedly from Verizon's internal system, showing a line-item of Nokia devices. We see a Lumia 822 in Gray, then Red, then White and then…what's this? Nokia Lumia 928? Entered into the system in mid-January? That could work nicely with when we started reading rumblings about a new Lumia coming to Verizon. It also aligns nicely since we saw a Nokia device,
model RM-860 visit the FCC recently.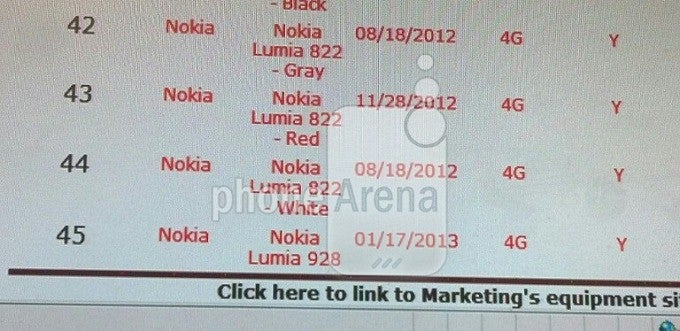 What do we know about this device? Well we can expect at a bare minimum that it would be at least as wholesome as the Lumia 920 that AT&T has been sporting since the debut of Windows Phone 8. Based on what we think we know, the screen resolution will be 1280x768 and from the single sketch that was tied to the FCC, we can gather that this device will not look like the 920.
There is word of a
new PureView device coming to the US
, which could be bestowing some of the wonderful components from the 808 PureView. Is that what could make its way to Verizon?
We do not know and that might be too hopeful a thought, but we are pretty excited to find out either way soon!
Thanks for the tip!