Leaked photos of next iPad's front frame suggest a thinner and harder to repair tablet
31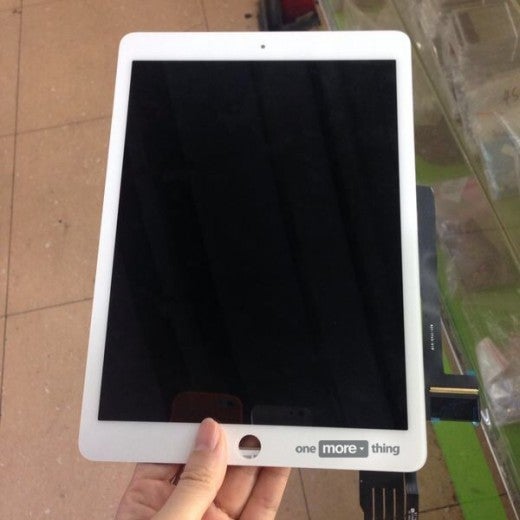 Dutch website OneMorThing published twophotos of what could be the next iPad's screen and frame. It'sperfectly possible that the leak is illegitimate, but it does containsome clues about stuff that we're yet to see in the current crop ofiPads. Although the frame looks identical to the iPad Air at firstglance, there is a great difference in how it's supposed to fit thedisplay. It seems the display is directly glued on to the rear of theframe, just like in Apple's Retina MacBook Pro laptops.
This design decision could facilitate athinner device overall, and/or help Apple fit a slightly largerbattery inside. And while that's uncertain, it's a sure bet that theglued display will make repairs very complicated. If the next iPadships like this, it probably won't win any accolades by iFixIt, butwe assume its teardown wizards will be up for the challenge.
Unlike the iPhone 6, the next iPadisn't leaking especially often. What we've been clued in so far isthat the tablet will feature Apple's Touch ID fingerprintidentification technology, a TSMC-produced A8 64-bit processor, andan 8MP main camera. Additionally, Apple is working on a 12.9-inchiPad for next year. It will take the time to build specialproductivity features that will make sense of its large display.
source: OneMoreThingvia NoWhereElse.fr