Leaked document shows Sony Xperia ion and its 12.1MP camera as a Rogers exclusive in Canada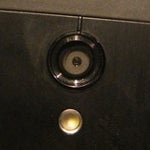 The
Sony Xperia ion represents a lot of firsts for the Japanese based electronics giant
. It is the first handset produced by Sony after it
bought out long time joint venture partner Ericsson
. It also is the first Xperia branded phone
to have a dual-core processor under the hood and is also Sony's first LTE enabled smartphone. A leaked internal document indicates that the Sony Xperia ion
will be an exclusive for Canadian carrier Rogers
.
has already been launched in the States via AT&T
and while it was released with Android
2.3
.7 in the U.S., t
he phone will have Android 4.0 installed out of the box in Canada
according to the document. That obviously has to do with the July launch of the phone up north. We'd love to tell you the pricing scheme for the Sony Xperia ion from Rogers, as well as a definitive launch date. We would love to, but can't as the leaked information does not mention any of those fine points.
We can refresh your memory by telling you about the wonderful 4.6 inch screen on the device with resolution of 720 x 1280 which results in a very readable
pixel
density of 323ppi. Under the hood is that aforementioned dual-core 1.5GHz processor with 1GB of RAM and 16GB of native storage. There is a 32GB capacity microSD slot, but the piece de resistance is the
12.1MP camera on back that captures video at 1080p
. There also is a front-facing 1.3MP shooter for self portraits and video chat. The device sports a 1900mAh battery and offers LTE connectivity.
2 second response time
the phone takes to go from standby to being ready to capture an image using the camera. This is an area that manufacturers have been working hard on. Unless they develop a camera sensor that reads minds and opens before you press the button, there is a limit to how quickly the camera can be turned on. No, we're not there yet, but perhaps by next year.
But we digress. If the leaked document is legit, with the Sony Xperia ion coming to Canada as an exclusive for the carrier, it will make for some jolly Rogers customers. Check out our review of the Sony Xperia ion by clicking on
this link
source:
MobileSyrup