Leak reveals a handful of accessories for the HTC ThunderBolt
19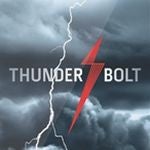 We are sure that among our readers there are people who may not get a minute of sleep tonight in anticipation for the
HTC ThunderBolt
, which Verizon is launching tomorrow after a number of delays. Little has been mentioned though about what accessories will come with the smartphone and how tempting it may be to purchase any of them.
Fortunately, some light has been shed on the issue by a leak straight from Verizon's inventory. From what the rumor suggests, the HTC ThunderBolt will probably get an optional beefier battery with nearly double the capacity of the stock one. Spending $50 on one of them might turn out to be a good idea if the
LTE
radio turns out to drain more juice than one would expect. Another potentially useful accessory may be a multimedia dock, which will also have the capability of charging an additional battery besides the one inside of the HTC ThunderBolt. Speaking of charging and batteries, a special battery cover is expected to retail around $40 and will allow your smartphone to
charge wirelessly
though it isn't exactly clear how much more you will have to spend on a compatible charging station.
The rest of the accessories, holsters and cases for the HTC ThunderBolt, are not really that special. However, to us it seems like Verizon is making sure we have plenty of options to choose from when it comes to charging the HTC ThunderBolt. Could this be a hint regarding the smartphone's battery performance?
source:
Phandroid
via
Electronista