Leak mentions LG, Sony, and Samsung Nexus devices
99+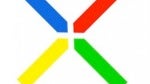 Earlier today we saw some leaked specs for a possible
Samsung Galaxy Nexus refresh
, but a new leak is showing that the old news about Google expanding the Nexus program may have been correct. The new leak shows that in addition to Samsung, LG and Sony may be building Nexus devices. This is news that a lot of people have been waiting for.
The leak shows what is said to be the Winter 2012 release schedule for NTT DoCoMo in Japan. In addition to a slew of devices from NEC Casio, Panasonic, Fujitsu Toshiba, Sharp, Kyocera, HTC, Huawei, ZTE, Nokia and LTE, the leak shows some interesting listings for LG, Sony, and Samsung. It lists the Samsung Galaxy Nexus II, which we heard about earlier, but it also lists an LG Optimus Nexus, and a Sony Xperia Nexus.
There isn't really any info aside from the names. All three are listed as having NFC, which is expected of a Nexus device, and are part of the Xi series, which is DoCoMo's LTE service. The only other interesting bit is that the LG Optimus Nexus is expected to be waterproof.
What do you guys think? Should we believe it?