Lawsuit in Korea: LG countersues Samsung for infringing on OLED patents
22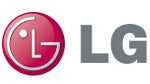 Shortly after Samsung accused LG of stealing its intellectual property related to OLED displays, LG's display division decided to return fire and sue Samsung for infringing on some of its own OLED-related patents.
More specifically, LG has found out that Samsung has infringed on seven of its patents with the following devices: Galaxy S III, Galaxy S II HD, Galaxy Note, Galaxy S II and Galaxy Tab 7.7. One of the seven patents is said to deal with LG's "Narrow Bezel" technology. LG will try to take home about $6.26 million after the end of the case.
Here's an official statement by LG regarding the matter:
This lawsuit has been filed both to enforce LG Display's intellectual property rights and promote fair competition. Samsung Electronics and Samsung Display must stop using the patents without permission.
Well, what do you know, it looks like not only Apple knows how to make love in the courtroom.
via:
TheVerge