Lawsuit alleges Bose spies on you through some headphones and speakers
3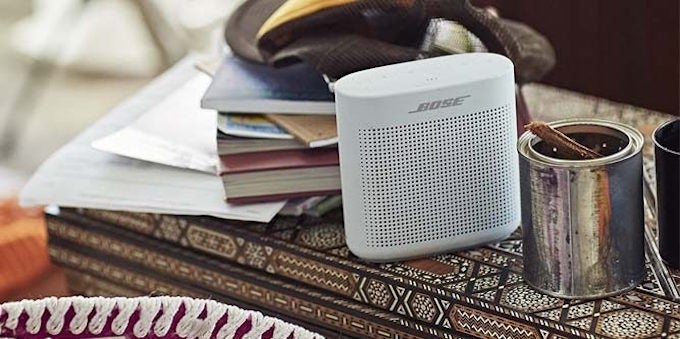 Following
WikiLeaks disclosures on Mac and iPhone CIA hacking tools
last month, we are again struck with another headline pertaining to breach of basic privacy and data protection. A claim was lodged in the federal court in Chicago by Mr Kyle Zak, who seeks an order for injunction and damages against audio equipment maker Bose. We know what you are thinking – 'oh, please, not Bose' – right? Kyle alleges that the company illegally obtained data on customer behavior and profiles through some of its devices, and sold it onto third party entities. Classic.
Apparently, Bose collects information through its Bose Connect app that helps you "get the most out of your headphones". Zak claims that it also helps Bose attain records of when and what you are streaming, passing "all available media information" on the device to marketing research companies. The app, otherwise, allows you to easily pair with devices, update software, change settings, etc. This is kind of a smart app if you think about it… Maybe it's better not to think about it.
Zak claims on behalf of many other Bose users, who might be affected, and seeks to recovers million in compensation. The subject matter of the proceedings is based on a few models of headphones and speakers, such as QuietControl 30, SoundLink Around-Ear Wireless Headphones II, SoundLink Color II, SoundSport Wireless and SoundSport Pulse Wireless. The legal foundation for the proceedings is outright breach of the Wiretap Act and state laws against eavesdropping and consumer fraud. Moreover, Zak's lawyers submit that Bose's app user agreement says nothing about data collection of such kind or magnitude.
"People put headphones on their head because they think it's private, but they can be giving out information they don't want to share." - said Zak's lawyer, Christopher Dore
The guy has a point – we think very few of us would have thought and expected to be spied on by their headphones or speakers, especially when we have a whole bunch of laptops and smartphones to worry about. Potentially, the claim against Bose can see the company pay ludicrous amounts of dollars in compensation, although it's very early to speculate how the hearings may pan out. However, in cases of renowned companies, such breaches may reverse years of building customer confidence, and money becomes the least of problems.