Launch of the Apple Watch leads to a decline in Swiss Watch exports
38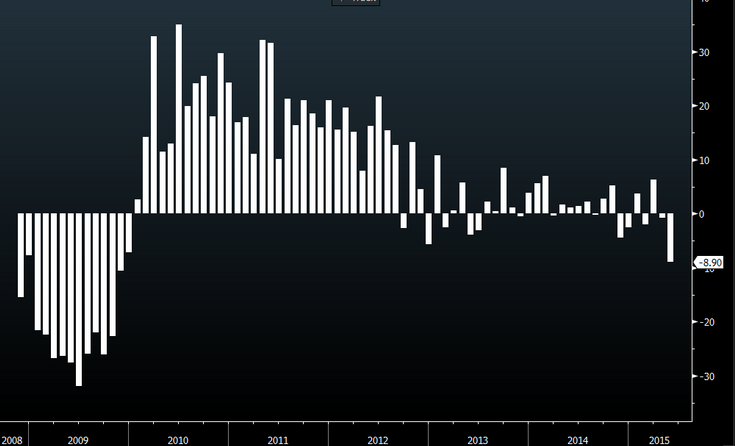 Year-over-year Swiss watch exports
While there have been questions about how well the Apple Watch is selling
, there is one group that will attest to its popularity. The Federation of the Swiss Watch Industry (FSWI) reported that the 8.9% drop in Swiss watch exports between April and May of this year, was the largest monthly decline since November 2009.
While currency changes can affect how strong Swiss timepieces are selling, it would seem to be more than a coincidence that
April was the first month that the Apple Watch could be pre-ordered
. For the first five months of 2015, Swiss watch exports were off .3%. Swiss watch shipments to the U.S. declined by 14% from April to May and by a whopping 34% in Hong Kong.
According to one analyst, the strong U.S. Dollar and the weak Euro mean that U.S. and Asian buyers are turning to European timepieces since the dollar has more bang for the, uh, buck. The strong U.S. currency could also partially explain the decline in Swiss watch exports to the U.S. Patrik Schwendimann, an analyst at Swiss bank Zuercher Kantonalbank, expects shipments of lower priced Swiss timepieces to the U.S. to grow in the low-single digits this year. Last year, that sector had a 14% improvement in sales. "
Watch exports to the U.S. in the lower price segments could also have had some negative impact from the launch of the Apple Watch
," said the analyst.
source:
Bloomberg