Latest stats from Gartner show why Microsoft's presence in smartphone hardware is a joke
47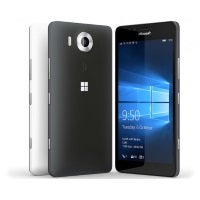 Earlier today, we told you that Gartner's latest stats revealed that
for the first time in history, iPhone sales declined on a year-over-year basis
during a calendar quarter. That is in dispute considering that Apple's data indicates that they sold 74.8 million units from October through December, up from the 74.5 million sold in the same quarter last year. Gartner's data, which shows sales to end users, credited Apple with 71.5 million iPhone sales for the 2015 quarter versus 74.8 in 2014. According to Gartner, Apple's share of Q4 global smartphone sales was 17.7%, down from 20.4% last year
Leading the world in smartphone sales during the last quarter of the year, Samsung rang up 83.4 million handsets in the fourth quarter, according to Gartner. That was roughly 10 million more units than the manufacturer sold in 2014's fourth quarter. Samsung's share of the global smartphone market rose from 19.9% to 20.7% year-over-year.
After Samsung and Apple, Huawei was third with a solid 8% of the smartphone market during the period. The manufacturer's market share was 40% higher than the 5.7% it had during 2014's fourth quarter. Sales rose from 21 million to 32.1 million. The company's first Nexus model, the
Nexus 6P
, was a hit. Lenovo and Xiaomi finished fourth and fifth, respectively. Both lost market share and suffered through lower sales.
For all of 2015, Samsung was the leader with 320.2 million smartphones sold. While that was up from the 307.6 million it sold in 2014, the overall 9.7% gain in smartphone sales for the year reduced Sammy's market share from 24.7% to 22.5%. Apple was second with sales of 225.9 million iPhones, good enough for 15.9% of the global smartphone market. That was up from 2014's 15.4%. The rest of the top five for 2015 includes Huawei (7.3%), Lenovo (5.1% with Motorola) and Xiaomi (4.6%).
Android (80.7%) and iOS (17.7%) combined to account for more than 98% of smartphone sales in the fourth quarter of 2015. Windows powered handsets accounted for just 1.1% of market share world wide in the October-December period. That was down sharply from the 2.8% share that these handsets had in the fourth quarter of 2014.
Blame it on the long wait for Windows 10 Mobile, or you can blame it on Microsoft's lack of marketing even during a holiday shopping quarter. Whatever you think the reason is for Windows' poor showing, the bottom line is that the software giant is making no effort to grab any decent share of the market away from iOS or Android. Only BlackBerry's .2% market share in the fourth quarter prevents Microsoft from being on the bottom of the chart.
Considering that
Microsoft makes much more money by licensing patents for Android users
than it does by selling Windows powered handsets, the truth is simple. Microsoft is only in the smartphone hardware game to show that it has some sort of presence in mobile, as minuscule as it is.
source:
Gartner