Latest numbers from comScore reveal a slight decline in Android's market share in the U.S.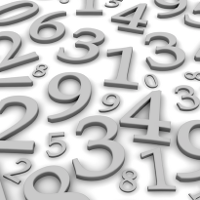 It's that time again. Research firm comScore has released its latest numbers and they show that for the three months ended in December, Android's average share of the U.S. smartphone market was 51.5%. That was a minor decline of .3 percentage points from the 51.8% seen as the platform's average share for the three months ended in September. Apple's iOS had a healthy jump of 1.2 percentage points from the 40.6% average share it had in the states for the three months ended in September. Apple's mobile operating system controlled 41.8% of the U.S. smartphone market for the three month period that ended in December.
Things drop off sharply after the duopoly. Surprisingly hanging tough in third place in the states was beleaguered BlackBerry. That adjective has been used so often to describe the Canadian company, that many think it is part of the corporate name. Nonetheless, BlackBerry finished the December quarter averaging a
3.4
% market share, off .4 percentage points from the 3.8% share that it had in the quarter ended in September. Considering that
some researchers had the manufacturer sporting a 0% market share in Q4
, this is quite a contradictory and interesting figure. It also makes you wonder about the strong momentum showed by Windows Phone in the U.S. on other surveys. According to comScore, Microsoft's mobile OS had a
3.1
% slice of the U.S. smartphone pie in Q4, down sequentially from the prior quarter's average of 3.3%.
As for smartphone manufacturers in the states, Apple and Samsung each tacked on 1.2 percentage points to their respective third quarter numbers. That gave Apple 41.8% of the stateside smartphone market in the final three months of 2013. Samsung's identical gain brought it to 26.1%. Former Google subsidiary Motorola was third with 6.7% of the market, an insignificant .1 percentage point drop from the third quarter. LG was flat for the period at a 6.6% share and HTC slumped
1.4
percentage points in the period to close the year with 5.7% of the U.S. smartphone market.
Combining the use of the browser on a smartphone, and mobile apps, Google had the hottest web properties on smartphones, which reached 88.3% of the mobile market. Taking websites out of the equation and concentrating on apps, Facebook was on top. The social network reached slightly more than 77% of the mobile app market with its apps.
During the three months ended in December, 156 million people in the U.S. owned a smartphone, which was a 65.2% penetration of the mobile market. For smartphones, the latter figure is up
3.2
percentage points from the prior three month period.
source:
comScore
via
AndroidCentral