Latest numbers from Kantar show Android opening up a comfortable lead over iOS in U.S.
25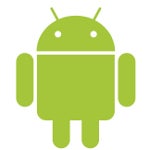 The lastest numbers released today by Kantar Worldpanel ComTech show Android increasing its market share in the U.S. For the three months ended in February, Android sales rose 5.8% year-over-year and
now represent 51.2%
of smartphone sales in the states. With a decline of 3.5% from last year's numbers, iOS owned 43.5% of U.S. smartphone sales in the three month period. Android widened the gap over its rival, which last year stood at only 2% (47% Android-45% iOS). Windows Phone finished in third place with 4.1% of U.S. smartphone sales over that same period.
Verizon was the top carrier in the U.S. during the three month period, with 35% of all smartphones sold in the U.S. having been purchased from the carrier. AT&T was second while Sprint had a strong three months, selling 15% of all smartphones sold in the U.S. during this period for a
2.1
% gain over last year. The mobile operator continues to build out its 4G LTE pipeline and according to Kantar, Sprint is taking advantage of strong sales of Samsung devices.
broad appeal
and proves that it is not just Samsung customers that are buying the company's smartphones. "
It's apparent that Samsung is successful at capturing users from across the competitor set and not just gaining from their own loyalists, (albeit loyalty towards Samsung has also grown)
," wrote the analyst .
Breaking down Samsung's sales over the last year, it was no surprise that its Big Three captured most of the sales with the
Samsung Galaxy S III
responsible for 52% of its sales. The
Samsung Galaxy S II
made up 21% of sales while the
Samsung GALAXY Note II
was responsible for 5%. Among the attributes that led these buyers to select a Samsung phone was "
handset cost
" and "
carrier brand
". Besides Samsung, Motorola and Nokia also showed slight increases in sales for the period.
The numbers for the survey come from Kantar Worldpanel ComTech USA's consumer panel which interviews more than 240,000 people in the U.S. each year.
source:
KantarWorldPanel
via
BGR