Latest HTC 10 ad focuses on the 'Ultraselfie' camera, the sound quality, and the display
31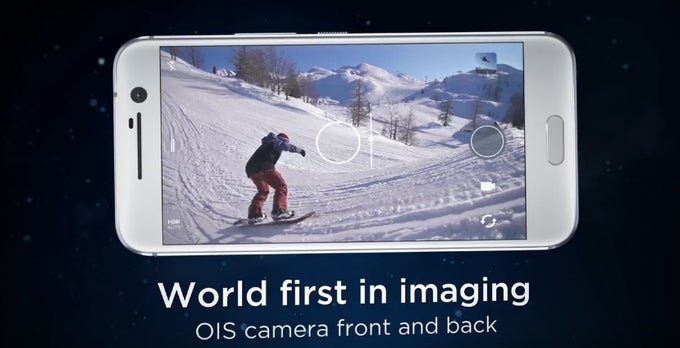 Although our readers seem to be
head over heels in love with the upcoming HTC 10
, the company still needs to raise as much awareness as it can surrounding its new flagship. As such, it doesn't surprise us to report that, earlier today, iconic smartphone maker HTC has launched an ad promoting its latest flagship, the
HTC 10
.
As you can see for yourself in the video below, the new HTC 10 ad focuses on three core aspects of the phone: the display, the cameras, and the sound quality:
After showing off the double chamfered unibody design of the phone, the ad turns to highlight the camera-centric features, such as the fact that the HTC 10 is the first smartphone to feature optical image stabilization on both the primary and the secondary cameras. The 'UltraSelfie' camera that the ad mentions is essentially a 5MP sensor with an aperture of f/1.8 and a pixel size of 1.34µm.
After highlighting the secondary 'selfie' camera, the ad mentions the 5.2-inch 2K display (1440 by 2560 pixels), the HTC Freestyle homescreen layout, and the 3000 mAh battery, which is said to last about two days on a charge.
Last but not least, this new HTC 10 ad focuses on the Boomsound system, which on the HTC 10 consists out of two non-stereo speakers. One of these speakers renders the mid and high frequencies and doubles as the earpiece while a subwoofer located at the bottom of the phone takes care of the bass.
We have yet to test-drive the HTC 10 for ourselves, but judging on the specsheet, the HTC 10 is looking like a very promising smartphone.
What do you guys think of this recent HTC 10 ad?