Land's End arrives exclusively for Samsung Gear VR: made by Monument Valley creators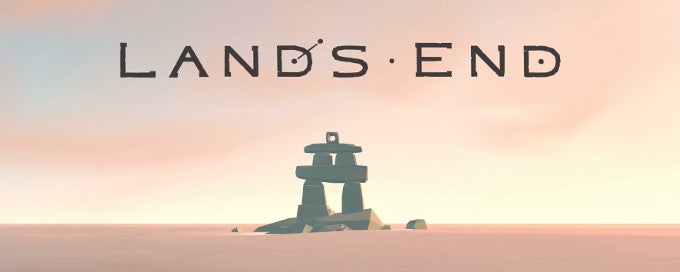 It's probably no coincidence: on the very day when pre-orders open for Samsung's brand new $99 Gear VR headset customer edition that is now compatible with various Samsung phones, an immersive VR game/adventure/experience has arrived.
Land's End, the latest virtual reality experience, comes from the creators of super popular iOS/Android game Monument Valley, and it carries a very similar visual style. It's a vast world with some clever puzzles and an immersive dreamy atmosphere.
A virtual reality experience from the creators of Monument Valley
You goal in Land's End is to "awaken an ancient civilization using the powers of the mind." The landscapes in this game are inspired by the isolated regions of Iceland and Saudi Arabia, and neolithic sites, like Stonehenge. The whole adventures spans across 5 levels and takes 30 to 60 minutes to complete.
Land's End is currently exclusively available for Samsung's Gear VR and works with the Galaxy S6.