LG's New Year's resolution is fitness - Lifeband Touch and Heart Rate Earphones announced
7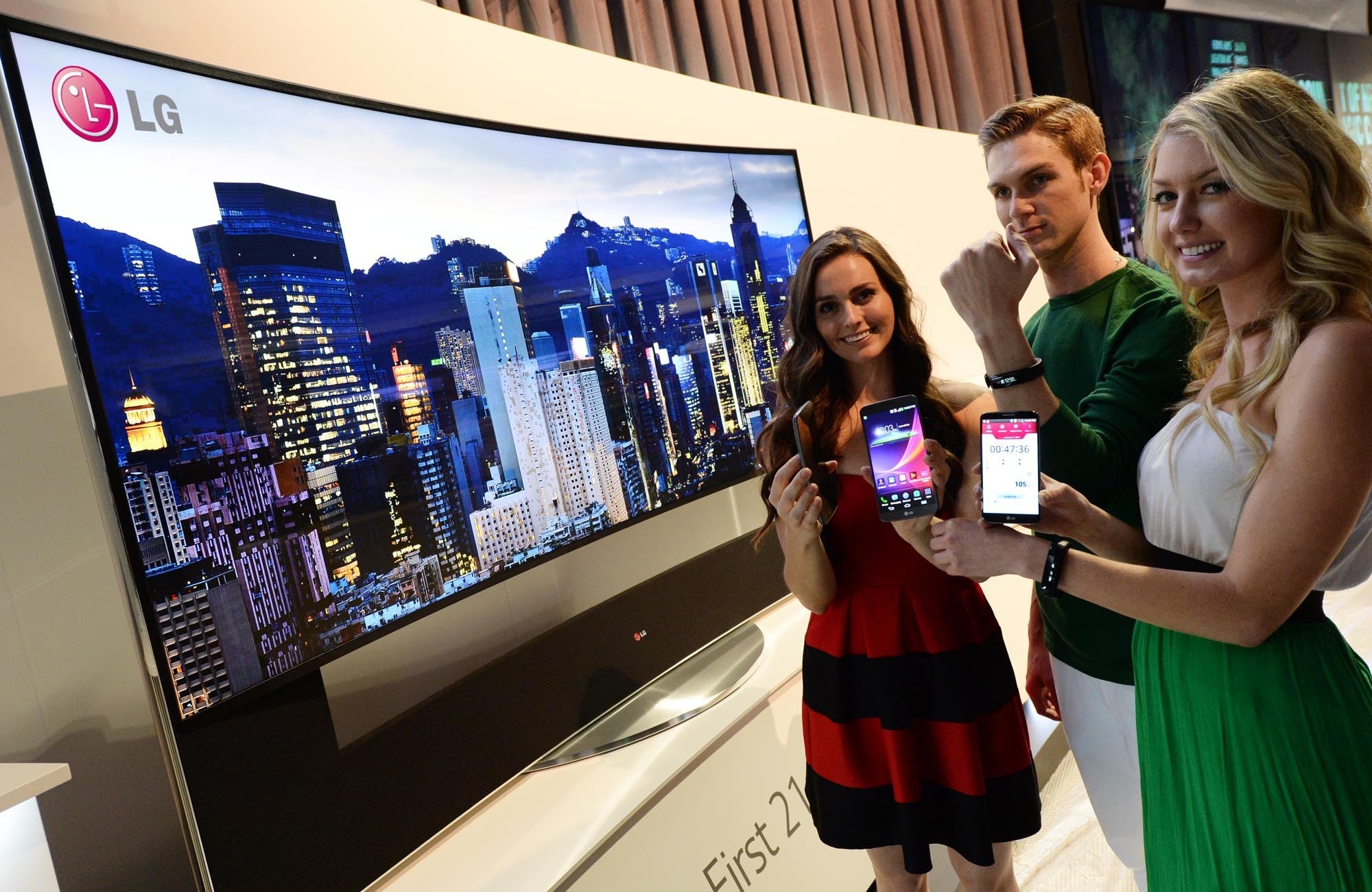 LG announced a pair of fitness accessories which seemingly do everything, short of spotting you on the bench-press, Those are the Lifeband Touch wrist-band, and Heart Rate Earphones. They connect wirelessly to each other, and to Android & iOS smartphones running wellness apps, such as LG's own LG Fitness, or MyFitnessPal, Runkeeper, and MapMyFitness.
The Lifeband Touch, as indicated by its name, boasts a touch OLED display to show time, biometric data, notifications, and music controls for your smartphone. The built-in accelerometer and altimeter measure distance, speed, number of steps taken, calories consumed and other stats. The screen automatically turns on and off when you rotate your wrist, thanks to an inbuilt motion sensing algorithm. According to LG, the wrist-band is "lightweight and simple to use".
The LG Heart Rate Earphones wield a different kind of magic. They feature PerformTek sensor technology which measures the blood flow into the external part of your ear. From this, the earphones derive your heart rate and maximal oxygen consumption. LG has employed a "flexible ear piece design" to make the buds comfortable, and a clip-on Bluetooth "medallion" handles data between the earphones, smartphone and Lifeband Touch.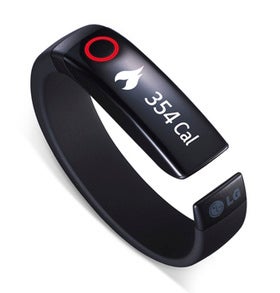 LG Lifeband Touch
Although the wrist-band and earphones are conceived as fitness accessories, LG claim they are suitable for everyday situations as well. Indeed, the Lifeband Touch seems to provide much of the functionality of a smart-watch, sans apps and camera, while being a completely different example of a wearable device. As for the earphones, well, who can downplay the advantages of a truly comfortable pair of 'buds?
Both products will be available in the US in the first half of 2014, while other markets should receive them later. Overall, LG's first foray (technically second, but last year's LG Smart Activity Tracker never made it to the market) looks promising. Though we can't help, but wonder - where is the rumored LG smart-watch? Interestingly, the South Koreans haven't been the only ones to opt for an arm-band, instead of outing a competitor to the Samsung Galaxy Gear and Sony SmartWatch. The Idol X+ by Alcatel was rumored to feature a smart-watch companion, but
its announcement yielded a Bluetooth-wristband instead
. Perhaps the success of the Nike Fuel Band among the sport crowd has made the smart wrist-band a safer bet, compared to the, so far, lukewarm sales of smart-watches.
LG JUMPS INTO FITNESS TECH AT CES WITH LIFEBAND TOUCH AND HEART RATE EARPHONES
LG's Lifeband and Heart Rate Earphones First Products in Company's Wearable Ecosystem
LAS VEGAS, Jan. 6, 2014 — LG Electronics (LG) today took the wraps off LG Lifeband Touch and LG Heart Rate Earphones, two wearable products that mark the company's first foray into fitness tech. Unveiled at the 2014 International Consumer Electronics Show (CES) in Las Vegas, both products incorporate comfortable designs and compatibility with other devices so that monitoring one's health requires no additional effort beyond strapping on a watch and inserting a pair of headphone earbuds.

Lifeband Touch is a smart activity tracker that incorporates a bold yet comfortable designand is compatible with heart rate monitors (HRM) as well as smartphones. Meanwhile, the innovative Heart Rate Earphones' unique dual-function design offers a convenient way for users to measure their heart rate while exercising . Both devices are designed to help users take greater control over their health. Lifeband Touch and Heart Rate Earphones can wirelessly link up toeach other, creating a seamless wearable ecosystem. Connected to smartphones (Android and iOS supported), the devices can transmit data to the intuitive, easy-to-use LG Fitness app, or to a number of other third party apps such as MyFitnessPal, Runkeeper or MapMyFitness.

Lifeband Touch was designed to be asymmetric and flexible, providing greater comfort and style than other wearable fitness wristbands. Featuring a touch OLED panel to display time, biometrics, incoming calls and music controls, the built-in 3-axis accelerometer and altimeter allows the device to accurately measure key performance indicators such as distance, speed, number of steps, calories consumed and projected pace. All this information is visible with a swipe of a finger on the OLED display. Engineered to be lightweight and simple to use, it incorporates a unique motion-sensing algorithm that automatically turns on the display when the wearer rotates his or her wrist. Lifeband Touch also offers wireless connectivity via Bluetooth to transmit data to a smartphone or receive data from third party devices such the Heart Rate Earphones.

LG's Heart Rate Earphones feature PerformTek® sensor technology which measures blood flow signals from the auricle, the external part of the ear to capture accurate biometric data such as heart rate and maximal oxygen consumption (VO2 max). As a continuous heart rate monitoring device, PerformTek® has proven accurate during rigorous physical activity. LG employs a flexible ear piece design to make its Heart Rate Earphones more comfortable to use than other similar monitoring devices. A clip-on medallion connected to the earphones provides Bluetooth connectivity, enabling the unit to send data to a smartphone or the Lifeband Touch for a truly seamless experience.

"We wanted to introduce wearable fitness products that met the expectations of today's tech savvy consumers and brought something new to the table, which in our case meant exceptional design, comfort and functionality," said Jim Clayton, executive vice president of LG's New Business Division in the Home Entertainment Company. "The uniqueness of our wearable devices is that they weren't just designed for exercise butalso for day-to-day use in the office or around the home. With Lifeband Touch, you can get call and text notifications sent from your smartphone while the Heart Rate Earphones are perfectly happy playing back music all day even when you're not exercising. These are much more than just fitness devices."

Lifeband Touch and Heart Rate Earphones will be available starting in the United States in the first half of 2014, to be followed by rollouts in other markets. Visitors to LG's booth at CES 2014 (Las Vegas Convention Center, Central Hall #8204) from January 7 through January 10 will be able to see and experience LG's newest wearable devices for themselves.