LG to hold a "revolutionary smartphones" Media Preview event on the cusp of MWC
9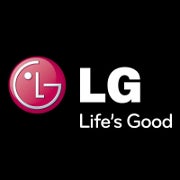 We just got an invitation from LG to attend a "revolutionary smartphones" Media Preview event on the cusp of the Mobile World Expo in Barcelona, which starts February 27.
Sounds enticing, and, judging from the recent leaks about upcoming LG smartphones, the company is ready to make a splash and be remembered. LG pulled through the drought period, and its switch to smartphones seemingly paid off in Q4, when
it turned a profit from its handset division
. With the restructuring over, we can't wait to see what's in store from them for 2012.
Just a rumor rehash - we are expecting the
LG X3
superphone with quad-core Tegra 3 processor, the
LG Optimus Vu
behemoth with 5" display and 4:3 aspect ratio, plus the lower-end LG P700, as well as the Windows Phone
LG Miracle
. Whatever it is, we'll be sure to relay all the "revolutionary" details to you promptly.