LG starts unlocking smartphone bootloaders, EU LG G4 first in line
11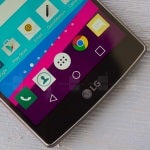 Sometime around the LG G3's release, LG made a promise to release an official bootloader unlock tool and appease developers. Such a tool failed to materialize for some reason, but you know what they say - better late than never!
Beginning this year, LG will start letting users unlock the bootloaders of certain LG smartphones, which will let developers use the company's hardware for development by official means. The first smartphone with a legitimately busted bootloader is the European release of the LG G4. Owners of the G4 H815 model can visit LG's developer page and go through the unlocking process, ending up with a blown open bootloader and losing warranty - just the way things work in the Android realm.
LG says it will add more devices with unlockable bootloaders to its developer programme, which means other LG G4 variants, as well as older devices like the LG G3 and its many siblings, could eventually become ripe for development by official means. Where older smartphones are concerned, the dev community has already taken good care of that all by itself, so we imagine owners of the G3 looking to develop won't be totally thrilled.
Still, if you'd like to see how bootloader unlocking is going at LG's, head to the source link below.
LG G4 vs LG G3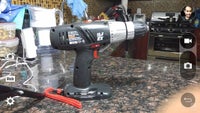 source:
LG Developer
via
Android Police