LG reportedly getting ready to mass-produce foldable displays for an unnamed partner
33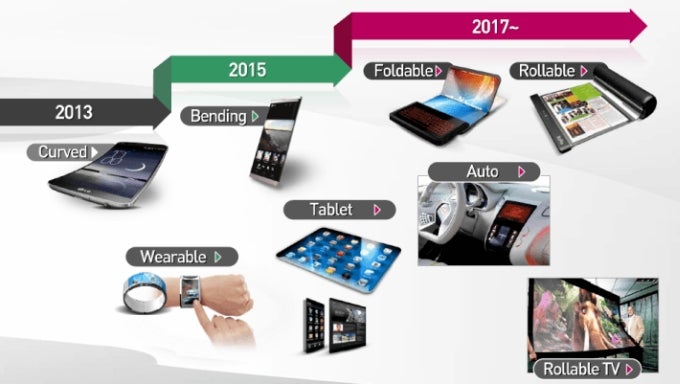 According to a recent report from South Korea, LG's Display division is getting ready to mass-produce displays that can be folded up to 100,000 times with no physical damage. Unlike Samsung, which is the other tech giant that's actively looking into foldable displays, the report says that LG will not make use of these foldable displays in one of its own smartphones. Instead, the LG is said to provide foldable display panels for another company.
Although the report does not specifically mention the name of this mysterious partner, it does say that it's a global software business with ambitions to compete against Samsung and Apple in the high-end smartphone market. From the looks of it, this partner is not lacking financial resources, as the report also says that LG will split the investment costs, said to rise to hundreds of millions of US dollars, with this unnamed partner. LG is rumored to manufacture these foldable panels at its facility in Gumi, Kyeongbuk.
Microsoft, as the largest software company on the globe by market cap, seems to be our best guess, especially with Windows 10 Mobile right around the corner, although nothing can be confirmed at this point.
Interestingly, the report also notes that LG's partner has also sampled foldable displays from Samsung, but have ultimately decided to go with LG's offering. Just a few days ago, we told you that the first Samsung smartphone with a foldable display might be
launched as early as this January
.
If it's starting to look like foldable displays will gain significant importance in the near future, you're not alone. According to market research results from HIS, foldable displays will amount to about a quarter of all flexible display sales in 2016. In 2020, that figure is said to cross the 50% line.
What do you guys think? Are foldable smartphones going to take off in 2016?