Samsung's foldable phone tipped for January release with microSD slot, sealed battery
41

Samsung foldable OLED display research
Samsung is literally going to bring its phones into the fold early next year, it seems, as rumors have emerged that its first foldable phone is about to become a reality at that time. Samsung itself said in the spring that it
expects to have fully functional foldable devices in 2016
, and it might be on its way to deliver precisely that.
Samsung's first phone with flexible display, made with plastic instead of glass substrate, was the
Galaxy Round
way back in 2013. Since then we saw the technology enter the mainstream in the
Galaxy S6 edge
and
edge+
, as well as the
Note Edge
, predominantly for the cool factor, rather than any tangible benefits from the side-sloping display.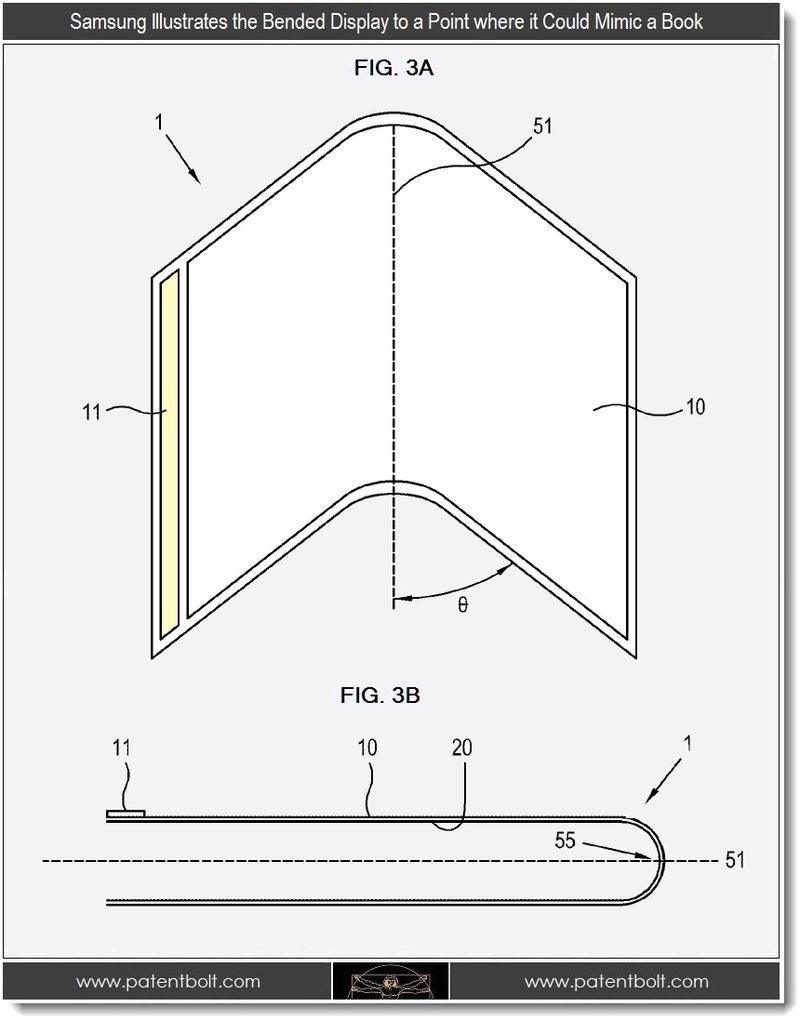 Samsung foldable display patent
A real foldable device is another matter, though, as you can have a largish display in a small pocketable footprint for carrying around. From a Weibo account that has leaked quite a few important things already, now comes the tip that the so-called
Project V
(for Valley) by Samsung is being tested for January release. The foldable smartphone is allegedly being run through its paces with both Snapdragon 620 and 820 configurations, 3 GB of RAM, microSD card slot, and, naturally, a non-removable battery.
How exactly will Samsung's foldable Project V smartphone look like, remains to be seen, but the company research you see above, allows for thousands of closings and openings without deterioration of the folding area. It's using a metal mesh touch layer in the display itself, and not an indium tin oxide (ITO) film, which deteriorates when bent, especially at the curved area.
Back at the CES expo in 2013, Samsung was rumored to
have shown a 5.68" foldable prototype
to select audience, though it wasn't clear if that's in a folded or open state. Coincidentally, there are speculations about two versions of the
Galaxy S7
- a
5.2" and 5.7" one
- which sounds rather strange, and our money would only be on the smaller screen size. That rumored 5.7-incher? Well, it just might be Samsung's first foldable display phone, and we can't wait to see if this rumor holds water come CES in January. In the meantime, marvel at Samsung's concept video below, and dream of the day we will carry folded tablets in our pocket.