LG pokes fun at Samsung for the lack of removable batteries in the Galaxy S6 series
76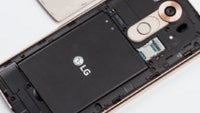 In a tweet earlier today, Samsung Mobile reminded the world that it's possible to charge the
Galaxy S6 edge+
"from zero to full in just 90 minutes", thanks to the built-in fast charging capabilities. LG USA Mobile replied to Samsung by saying: "Go from zero to full
instantly
with a removable battery," while providing a link to its official
LG V10
webpage.
As you may know, compared to the Galaxy S5 series, Samsung's Galaxy S6 family brought significant changes, one of them being batteries that can't be removed (and, thus, can't be replaced). While many smartphone owners (including folks with iPhones) were already used to not having removable batteries, others saw this as a downgrade. Of course, there are still plenty of smartphones with removable batteries out there. LG makes some of them, including the aforementioned V10 - a high-end Android handset that's available to buy since October, several months after Samsung released the S6 edge+.
To be fair, our tests show that the 3000 mAh battery of the Galaxy Edge S6+ lasts considerably longer than the 3000 mAh battery of the LG V10, though LG's battery charges faster (in just 65 minutes). In the end, both the S6 edge+ and the V10 offer advantages and disadvantages when it comes to batteries. To find out more about the two smartphones, go check out our
Samsung Galaxy S6 edge+ review
and our
LG V10 review
.
What would you prefer? A removable battery that you can easily replace when it's depleted, or a non-removable one that lasts longer?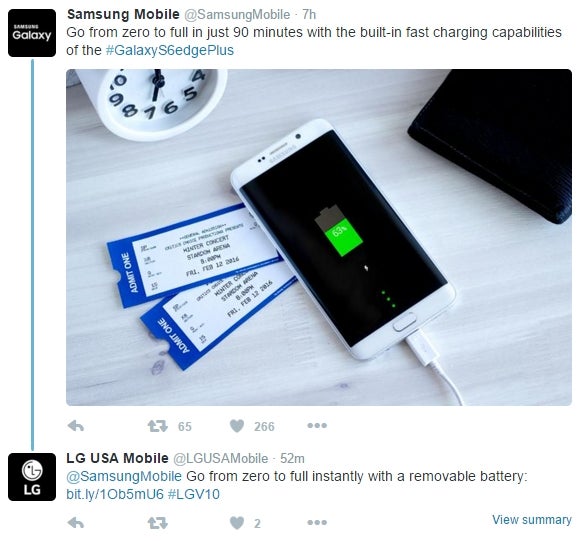 source:
Twitter