LG on track to produce its most profitable quarter in 2 years
23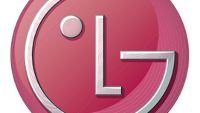 LG released its earnings guidance for the first quarter today, and yes, "Life's Good" to quote the company's own tag line. The company says to expect it to report operating profit of $440.7 million for the three months, up 65.5% from the $266 million reported a year earlier. This will be LG's most profitable quarter since Q2 of 2014. The guidance beat the estimates of $356 million for the quarter that was forecast by 25 analysts surveyed by Thomson Reuters I/B/E/S.
Revenue, on the other hand, was down 4.5% on a year-over-year basis to $11.4 billion from last year's $11.9 billion. The company's latest and greatest flagship phone, the
LG G5
, has just been released this month and won't have any impact on LG's financials until the release of the next quarterly report.
A more complete breakdown of the first quarter will be announced later this month. At that time, we should hear how many handsets LG sold from January through the end of March. During that period, the
LG G4
was the manufacturer's flagship smartphone, and the
Nexus 5X
was still generating revenue.
source:
Reuters