LG moving to adopt MeeGo
6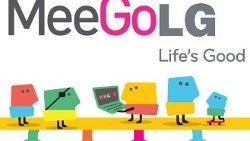 Nokia might have virtually stepped awayfrom MeeGo, but while many saw this as the beginning of the end forthe Linux-based platform, a recent turn of events proves that MeeGois alive and doing well. Mobile phone makers like LG are lookinginto MeeGo-based devices after Nokia is no longer associated exclusively with the project.
The Finns announced their turn fromMeeGo and their decision to leave the "burning platform" ofSymbian for the yet unestablished Windows Phone 7 in February. Nokia,however, promised to release one first and final device running MeeGo this year. It will keep a small team working for the project, but the platform will be used for market exploration purposes only.
Atthe same time, LG Electronics joined ZTE and China Mobileamong others in a working group to develop a cell phone versionof MeeGo.
Former Nokia engineer Valtter Halla,who switched sides to Intel after Espoo's announcement promised:"It's opening opportunities for the others to come in.Discussions are taking place. You'll see things coming out this year,pretty soon." With Android and iOS threatening to dominate themarket, could MeeGo provide competition and diversification? Onlythe future will tell, but in the meantime you can share your thoughtsabout the platform in the comments below.
source: Reuters