LG Watch Urbane LTE display may have been why it was cancelled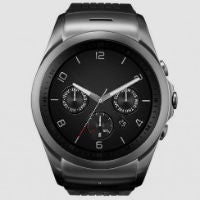 It's not too often we see a device actually make it to release before being pulled back. Usually, manufacturers catch hardware problems earlier, but for whatever reason LG didn't know there was an issue with the LG Watch Urbane 2nd Edition LTE until
last week
. At first we didn't know exactly what the problem was, but it seems that the display may have been the issue.
LG told
The Telegraph
that there is no safety issue with the new Watch Urbane, but refused to give specifics on the problem in order to maintain "competitive and supplier relations". However, LG gave clues to the issue behind pulling the smartwatch from circulation:
What we can share is that the hardware issue was related to a new advanced component that we had incorporated in the device that had never been used in an LG wearable device before. During aggressive testing over thousands of hours under severe conditions, it was revealed that this component failed to meet LG's quality standards and could potentially impact our image quality over the life of the device.
Given that there's no camera on the watch, the only component related to "image quality" would be the display. The display is a new component as well because it features a 480 x 480
pixel
resolution rather than the 320 x 320 resolution on the original Watch Urbane. And, if we're talking about image quality over the life of the device, that sounds like an issue with image retention or burn.
Burn is likely going to be a consistent issue for smartwatches that attempt to use OLED displays, because unlike other devices smartwatch users are going to want the time constantly displayed on the device which will greatly increase the probability of retention until software tweaks are made to mitigate the issue.