LG V40 ThinQ: price and release date predictions
17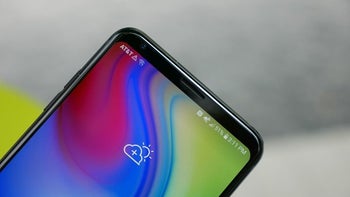 Much like Samsung launches a top-tier device about half a year after its flagship Galaxy S line sees the light of day, LG also has a feature-packed phablet that comes some months after its LG G top-shelf phone. It's the LG V line, geared towards media enthusiasts, comes with a few feature upgrades to one-up the previous entry and put LG back in the game for the second half of the year.
But when should we expect the
LG V40 ThinQ
to land? And — more importantly — how much is it going to cost? Let's see if we can figure that out!
Release Date
The
LG V10
was kind of a surprise when it came out back in 2015 a full month after that year's IFA event. It was announced on the 1st of October and began shipping on the 8th of October.
In 2016, LG announced the followup —
LG V20
. The reveal came earlier — on the 6th of September — but there was a delay of 23 days before the handset was actually available for purchase, on the 29th of September.
Then, in 2017, the
LG V30
was unveiled at the IFA event in Berlin. The phone was unveiled on the 31st of August and, again, came out 3 weeks later, on the 21st of September.
| Phone | Announcement date | Release date | Difference |
| --- | --- | --- | --- |
| LG V10 | October 1 | October 8 | 7 days |
| LG V20 | September 6 | September 29 | 23 days |
| LG V30 | August 31 | September 21 | 21 days |
The V30 was later upgraded and re-launched as an
LG V30S ThinQ
and
LG V35 ThinQ
, with some camera updates and — of course — AI. But these were odd offshoots and we won't be looking at them when analyzing the pattern of the LG V series launches.
So, when will it be announced? We believe it's safe to say that the V40 might be unveiled at the start of IFA 2018, just like last year's V30. Either that, or — at the very least — it will be revealed in early September at a separate event, which would run around the same time period.
In other words, we assume the LG V40 will be announced either on the 31st of August or at some point during the first week of September. Now, what about actual release? Looking at the trend set by the LG V20 and LG V30, it looks like a launch date some time between the 21st and 28th of September.
| Phone | Announcement date | Release date | Difference |
| --- | --- | --- | --- |
| LG V40 ThinQ | August 31 - September 5 ? | September 21 - September 28 ? | 21 - 28 days |
Price
Alright, now — what about price? That's a burning question, considering that manufacturers are pushing flagship prices up in recent years. Even if you look at the LG V30 and it's clones, a sudden change in pricing is clearly visible.
The LG V30 launched in September of 2017 for the price of $799. Fast forward to March of 2018 and we see the LG V30S ThinQ launching for $929. It's worth noting that it was available at a discount
as soon as it landed in B&H's store
, but none the less — the MSRP was $929. Then, the LG V35 ThinQ came out in June, priced at $899.
| Phone | Price |
| --- | --- |
| LG V30 | $799 |
| LG V30S ThinQ | $929 |
| LG V35 ThinQ | $899 |
Having said all that, we've no reason to believe that the LG V40 ThinQ would sell for anything less than $899 at launch. On the contrary — we think the phablet would push its luck with a $930 price tag, but we have a feeling we might see some discounts and deals start popping up a couple of months after its official release.
| Phone | Price |
| --- | --- |
| LG V40 ThinQ | $899 - $929 ? |