LG V10 hands-on
51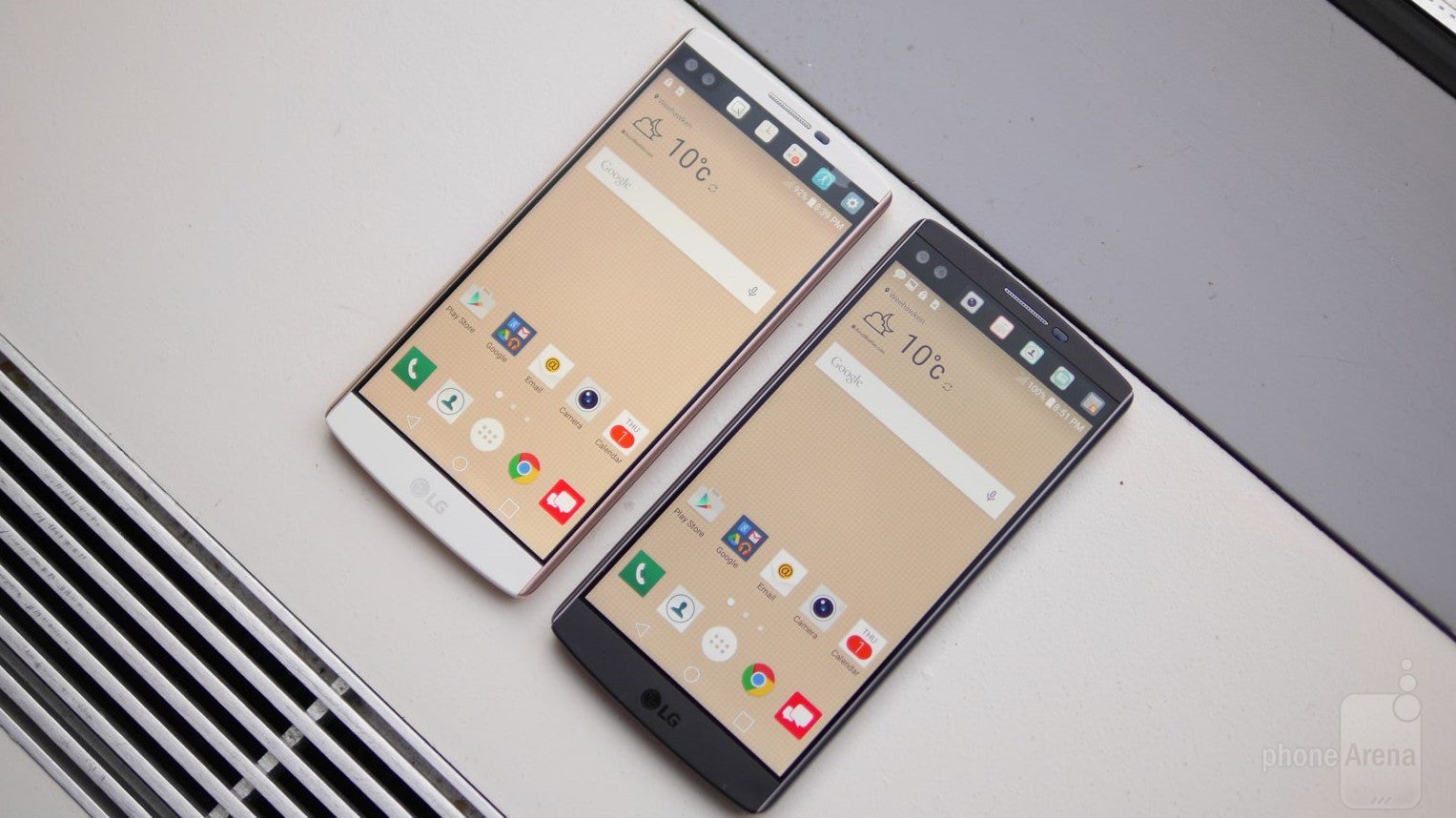 Everyone is in full gear for the impending holiday season, so it's no surprise that we're seeing a rush of drool worthy smartphones of late. LG fashioned something pretty spectacular with the G4 earlier this year, but they're striking hard and fierce with its latest offering in the phablet space – its LG V10, the first in a new series meant to replace the LG G Pro line. This one, no doubt, is on the offensive with its trunk full of high-end specs, new design language, and its arsenal of unique features.
Design
For this new series, LG has gone back to the drawing board and concocted something a bit different with the V10. Clearly, it's not taking a whole lot of cues from the design language of the G4, but rather, it's going for a more durable and solid construction. While it bears LG's original idea of slapping the power button and volume controls in the rear, the phone itself is mainly flat, as opposed to sporting a subtle rear curve.
In strengthening its foundation, the handset is comprised out of a 316L stainless steel frame meant to absorb impact, and resilient Dura Guard material that gives it a solid sense of texture. Sure, it's not as elegant or premium as looking as the Note5 perse, but we do like how it doesn't have that brittle or fragile feel to its construction. Even though it's meant to sustain light impact, the phone itself isn't water resistant. Regardless, the aggressive demeanor of its design is an absolutely change of scenery.
Around the rear, they've incorporated a fingerprint sensor into the power button, which works similarly to all the modern implementations we've seen – so it works quickly and accurately.
Display
LG established itself as being the first to offer Quad-HD resolution in a screen, so it's not shocking that they're at it again here with the V10. Up front and center, we have a 5.7-inch 1440 x 2560 IPS Quantum Display, which interestingly enough, we mistake for being AMOLED due to have deep it's able to produce the color black. Other qualities, like its lively colors and strong iridescent glow, indicate to us at first glance it's AMOLED – but it's not. Trust us, this screen looks exquisite!
Strangely, however, there's something else that makes this phone unique over most of the competition in the field right now, and it's located on the upper right corner. Looking closer, it features a 2.1-inch 1040 x 160 secondary display. Technically speaking, it's a separate component altogether, despite it actually blending in with the main screen. This second screen of sorts, which can be set to always on if preferred, acts as a hub for things like quickly glancing the time while the main screen is off, a multi-tasking hub to move in and out of apps quickly, and secondary function to some of the other native apps.
Its usefulness is only superficial, since it's primarily adapted to be used with many of the native apps. However, it can only be strengthened once developers employ it in third party apps.
Interface
Running Android 5.1.1 Lollipop, it's very much similar to the experience we already have with the LG G4. Functionally, it's a beast because it features many productivity tools, as well as a one-handed mode, to really make it a versatile phablet. The second screen, in particular, is useful in the way that we're not required to press the power button all the time to view things like the time, date, or weather – it's all there to be quickly glanced at a moment's notice.
From what we're told, LG intends to get the V10 upgraded to Android M hopefully in time before the year is over. However, that can very well slip to sometime during the beginning of the new year.
Processor and Memory
Just like the G4, the V10 leverages it power from the Qualcomm Snapdragon 808 SoC, which is accompanied with a generous 4GB of RAM. This particular setup, from our cursory look, appears to deliver all the necessary power to give its overall performance a meaningful amount of responsiveness. We don't deny it can handle even more processor intensive tasks as well, including gaming, since this specific chipset has already proven itself quite capable.
There's only one single model being made for the V10, and it's accompanied with 64GB of internal storage. That's pretty fantastic knowing that 32GB is in this day and age the minimum we expect to find, so this is an absolute win in our book. Even better, though, there's also a microSD card slot to help supplement things even more.
Camera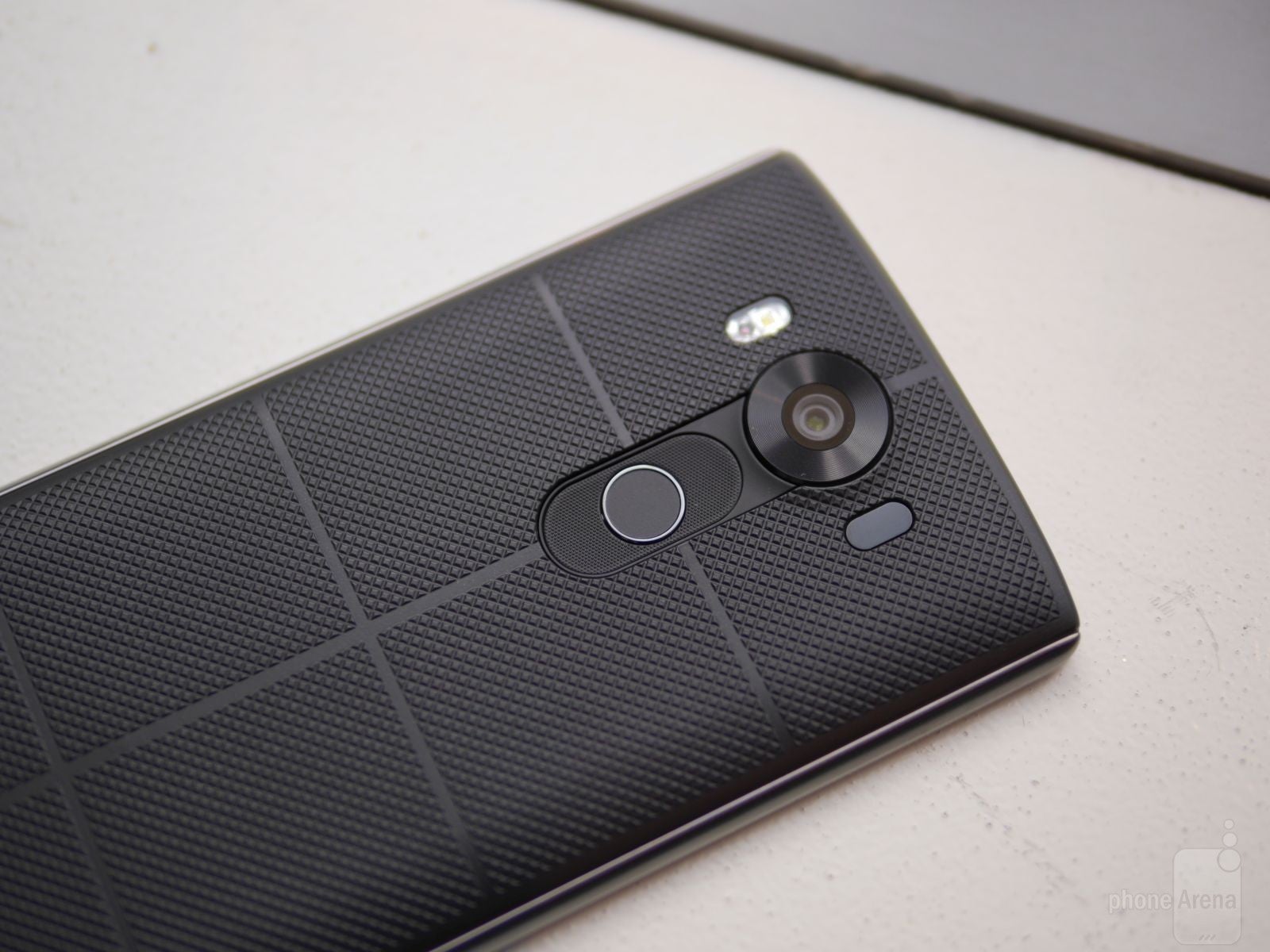 Out of the existing stock that's available right now, the LG G4 has been universally acclaimed for its camera performance. Not surprisingly, the LG V10 should follow suit as well, as it's blessed with a 16-megapixel rear camera – one that features OIS and an f/1.8 aperture lens. Cementing itself as what's arguably going to be one of the best camera phones around, LG has tweaked the interface to now include a full manual mode with video recording. This means that we can adjust parameters like the white balance, focus, and shutter speed all on the fly – now that's some serious control there!
The other notable aspect about the LG V10 also relates to its front camera. No, your vision isn't failing you because it really is packing along not one, but TWO front-facing cameras sizing up at 5-megapixels. Naturally, our first presumptions were that it provided for some 3D or bokeh effect. That's hardly the case, seeing that its purpose is merely to offer us wider coverage than your typical front-facing camera. In fact, it can stretch out to a 120-degree wide angle mode to include many of your friends in the shot. And as LG puts it, you won't have the need to use a selfie stick with this one, as your "groupie" shot will comfortably fit many faces in the scene.
Expectations
LG seriously has something quite formidable here with the V10. Sure, it has some features that folks might perceive as novel, such as that secondary screen, but if we're to look at the overall picture, the LG V10 is a new direction that hopes to strengthen LG's place in the landscape. We dig the new design, we like the superb specs sheet that's accompanying it, and we adore the fact that it's arguably the most camera-centric phone on the market. As of right now, its pricing has yet to be disclosed – nor its actual availability date as well. Pricing will play a key, but we certainly hope it'll be within the same realm as the Note5.