LG Optimus 3D plagued by ghost call issues after Gingerbread update
13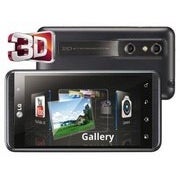 The
Gingerbread update for the LG Optimus 3D
promised a whole bunch of improvements, among which faster 3G connectivity, new 3D video editor, improved video quality, and more. However, it seems like some of the people who updated are now wishing that they didn't.
That is because
a number of LG Optimus 3D units are plagued by the so called "ghost call" glitch
after getting updated to Android
2.3
Gingerbread. Basically, when a call is inbound, the
LG Optimus 3D
does not respond in any way – it does not ring, nor does it give any indication of a missed call afterwards.
Some of the guys over at the
XDA Developers
forum say that a faulty baseband is to blame, and flashing a different version is supposed to resolve the issue. Of course, downgrading to Froyo works too. Others have solved the ghost call glitch by doing a complete wipe several times. Another workaround seems to be forcing the smartphone's CPU to constantly run at 600MHz or over via software, but that didn't work for everyone who tried it.
LG has been notified multiple times and is definitely aware of the ghost call issue, yet an official patch has yet to be released. Everyone who has been having troubles with their LG Optimus 3D after updating is free to share their experience by dropping a comment below.
Thanks for sending this in!