LG: More Android smartphones and wristwatch handsets coming 2010
This article contains unofficial information.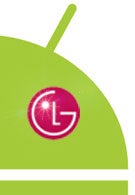 At a special blogger´s event in London, LG´s sales and marketing executive for the UK, John Barton, has revealed part of the plans of LG´s cell phone division for the next year. He stated that LG would release an Android-based cell phone in 2010 and the device would come without hardware keyboard, unlike the manufacturer´s first model running the mentioned OS, the
LG GW620
. Unfortunately, Mr. Barton didn´t disclose any other details about it, so it´s still unclear if the device is to be equipped with 1GHz Snapdragon processor like we
told you
some time ago. Android has been all the rage on the cell phone market for some time now, so it´s quite likely that LG rolls out more than just one device with the operating system in 2010.