LG G7 vs Samsung Galaxy S9: first look
5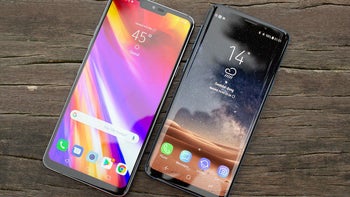 What is the best Android phone out there? Up until recently, the Samsung Galaxy S9 would have been the most fitting candidate for that title, and perhaps it still is, but a new competitor may be about to give its throne a nice shaking. That's the just-announced LG G7 ThinQ. How does it compare against the S9? Let's find out.
Design
On the surface, the LG G7 and the Galaxy S9 seem to have a lot in common. They both feel modern and well built. They're both made of glass and metal, they're both water-resistant, and they both have screens filling nearly all of their front sides. They both feature fingerprint scanners at the back and a 3.5mm headphone jack at the bottom.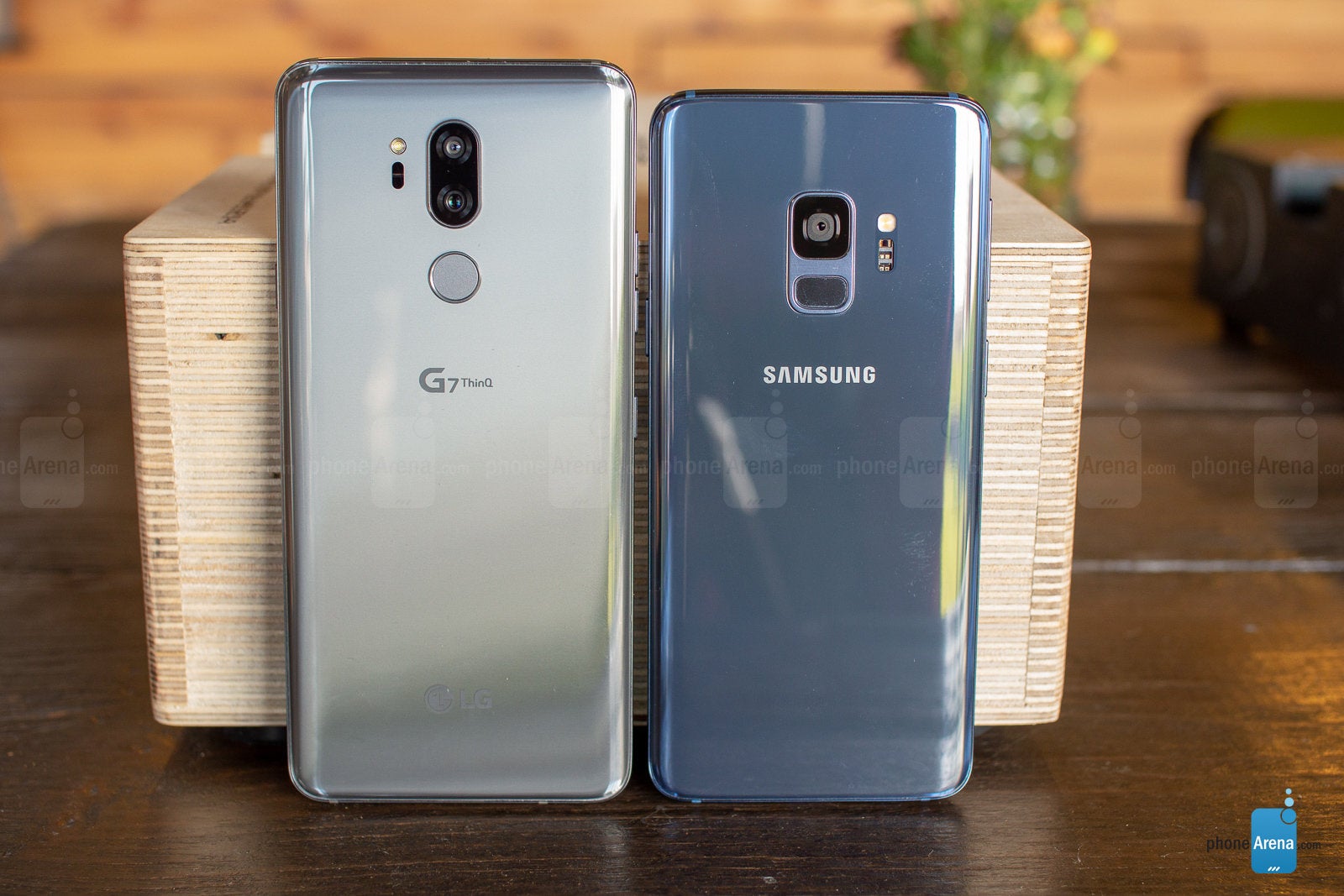 Pick the two up, however, and you'll come across many differences. One is that the G7 is larger than the S9, thus a bit less comfortable to operate single-handedly. Another is that LG chose to go with the controversial notch design for its flagship, while the S9 has a more streamlined look. That's not much of a big deal, frankly, especially when the G7 lets you "blend" the notch with the upper bezel, but it's a difference worth pointing out.
Both phones have dedicated AI assistant buttons on their left side. On the Galaxy S9, Bixby is summoned with a single press, while the G7 relies on Google's Assistant.
Display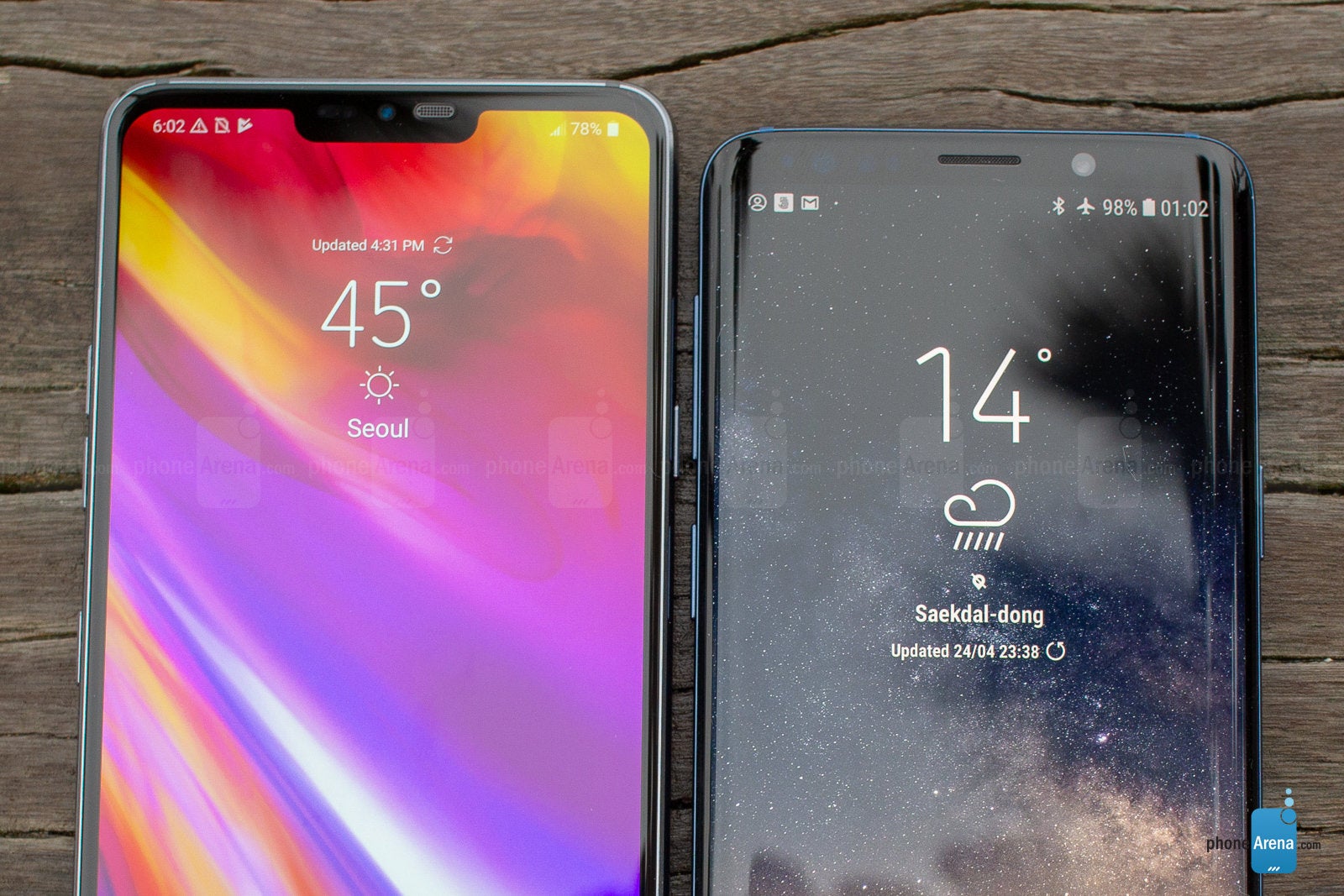 Many regard Samsung's OLED smartphone displays as the best in the industry, and indeed, the 5.8-inch, screen on the Galaxy S9 looks gorgeous. It is bright, detailed and colorful, as a flagship-grade display should look. Compared to the G7's, it is a tad smaller, so it can't quite give you as much space for your apps and media.
For the G7, LG is sticking with IPS LCD technology. The tech can't quite match the contrast levels OLED panels can achieve, but nonetheless, I'd say that the G7's screen looks really good in person. The reason to go with LCD, LG says, is for the tech's brightness output – the G7 can shine at up to 1,000 nits, which is really bright for a smartphone and beneficial for outdoor visibility. But then again, the S9 is also pretty usable outdoors despite having a lower peak brightness of around 673 nits, per our own measurements.
Software, processor, and memory
The LG G7 and Galaxy S9 both run Android 8.0 Oreo – customized versions, of course, with plenty of extras added and tweaks made by their makers. These include additions like always-on displays and side panels with app and contact shortcuts available on both handsets, as well as niceties like user interface themes and customizable navigation buttons. Overall, neither of the two feels lacking in features.
Both phones are powered by the Snapdragon 845 chip, which is currently the best silicon Qualcomm has to offer. In other words, performance with the two should be at an equally great level. And both have the same base memory configuration of 4GB RAM+64GB storage, along with a microSD card slot for expansion. In some markets, you may be able to find variants with extra RAM and/or storage capacity.
Camera
One of the bigger advantages the LG G7 has over the Galaxy S9 is that it has a dual main camera. The setup is comprised of a regular 16MP shooter ideal for day-to-day use and a 16MP extra-wide camera that fits more in the frame. For the most part, this approach is identical to what we've already seen on the LG V30, and we expect image quality to be very similar, if not the same.
The Galaxy S9 may have just a single 12MP camera at the back, but that camera takes really good photos – better than those out of a V30 even. Will it be superior to the G7 as well? Only a proper comparison will tell, but if that's the case, we won't be surprised.
Here are some 1-on-1 samples that we took, but keep in mind that the G7 unit that we used was a pre-production unit running non-final software.
Still, the G7's camera has a few more tricks up its sleeve. AI CAM, for instance, is a new mode that uses AI to adjust camera settings according to what's in the frame. Results from what we've seen so far are a bit of a mixed bag, but perhaps this feature would see more use than Samsung's AR Emoji.
Audio and multimedia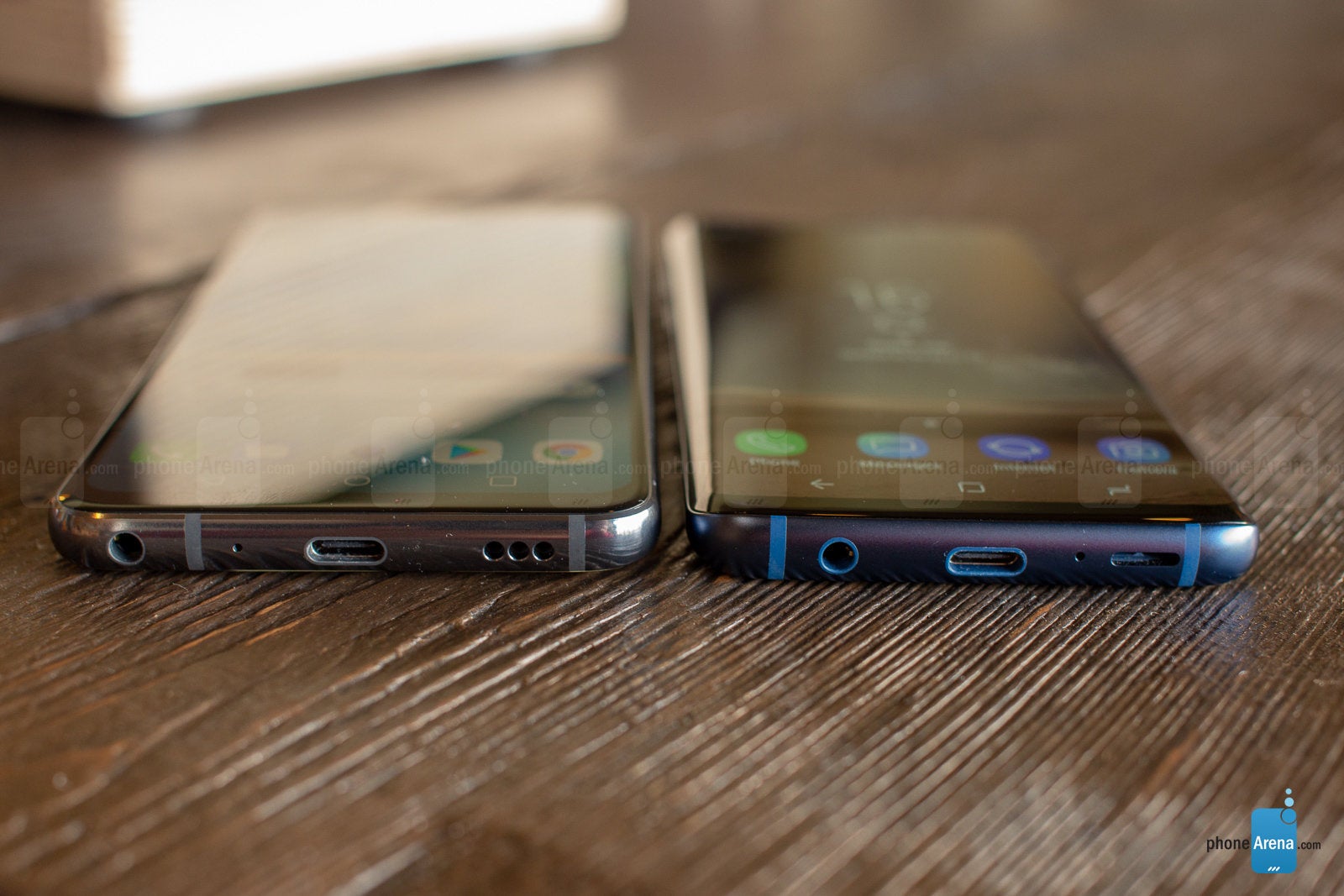 Both the Galaxy S9 and the LG G7 stick with the good ol' headphone jack, but in the US, only the S9 comes with a pair of earphones in the box. The G7 adopts the Quad DAC audio chip we heard in both the LG G6 and the LG V30, its advantage being that it can drive audiophile-grade, high-impedance earphones with ease.
And speaking of audio, the G7's single loudspeaker gets mighty loud. Placing the phone on a flat surface will cause that surface to pick up the vibrations from the speaker and amplify the sound dramatically. That's great when listening to music or podcasts, but for enjoying videos with the phone in the hand, the Galaxy S9's front-firing stereo setup delivers a better experience.
Battery life
The Samsung Galaxy S9 isn't known for outstanding battery life, and since the G7 has the same exact charge capacity of 3000mAh, we don't expect it to break any records either, especially with that larger display it is sporting. But at least both phones support with quick charging and wireless charging for convenience.
Expectations
The Samsung Galaxy S9 is a great phone, there's no doubt about it. There is very little we can point at and say that it's a reason why Samsung's flagship phone should be avoided. Next to it, the LG G7 doesn't immediately seem like a superior phone, and its most-touted feature – its AI capabilities – can't seem to do enough to steer the boat in LG's direction. But then again, the LG G7 is no less of a flagship either. It is just different. It has its own way of doing things. It is well built and just as powerful as the best Galaxy yet. It has a number of cool tricks and quirks up its sleeve including a versatile dual camera and an extra-loud built-in speaker. And perhaps it could be a worthy alternative to the Galaxy S9 if it is priced competitively. Will this be the case? We hope to know soon, and we will once the LG G7 is released later this month.