The unannounced LG G7 now has an app on Google Play: LG Wallet
10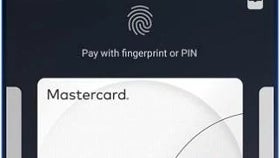 LG today released Wallet - a new Android app presented as a "securemobile payment application for LG's premium mobile handsets." What'sreally interesting about this app is that, according to its description, it can be used only on an LG G7 (at least at this moment).
Of course, an LG G7 doesn't exist yet, or not commerciallyanyway. We are expecting a G7 to be introduced in the coming months (as asuccessor to last year's G6), but the device will likely be released under adifferent name, as LG is looking to refresh its flagship phone naming scheme. Mostprobably, the description of LG Wallet will be soon updated, or the app isgoing to be pulled from Google Play altogether, being re-launched only afterLG's upcoming flagship handset is announced.
Right now, the LG Wallet app doesn't really work, but youmight be able to install it on phones like the LG V30 - check out the sourcelink below to download it.
By the looks of it, LG Wallet will replace thealready-available LG Pay service (the new app's Google Play icon actually readsLG Pay instead of Wallet).
We'll find out more about LG Wallet and the G7 (or whateverits final name turns out to be) once the new smartphone is officiallyannounced. Most probably, LG will unveil its next-gen handset in late February at MWC2018. Stay tuned!
source: Google Play (app taken down) via Android Police