LG G6 specs review
40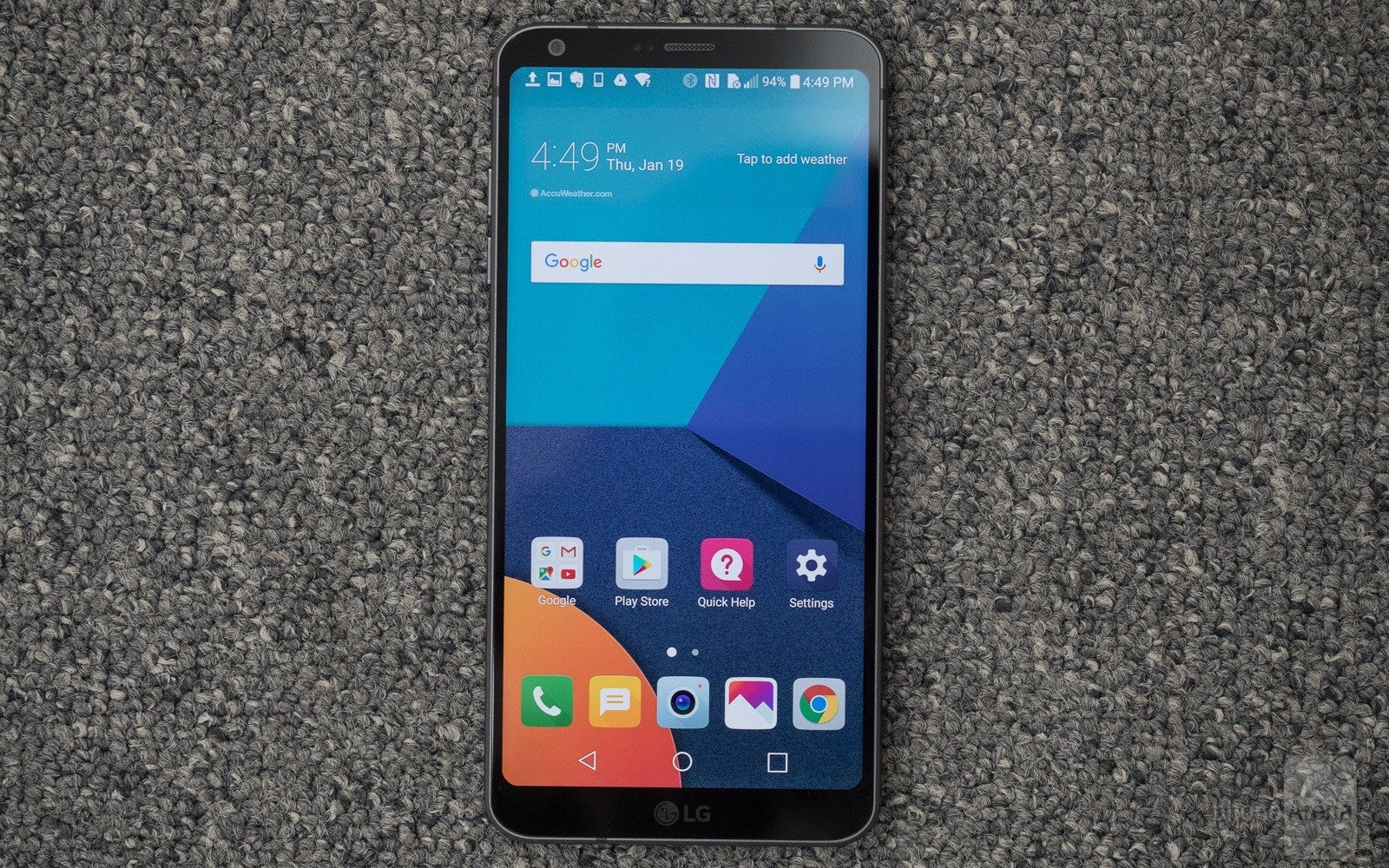 With the announcement of the G6, LG seems to be sending out a very clear statement: the modular smartphone is dead. After the indisputable market failure known as the G5, the Korean giant seems to have completely pulled out of the race to make the idea of a smartphone with interchangeable parts a reality, and is again pursuing the dream of the conventional flagship. From what we've seen so far, that dream has mostly come true: the newly-announced G6 is certainly a capable device, but also one that doesn't completely shy away from trying out new ideas. That mix of the expected and unexpected elevates it above being just another paint-by-numbers smartphone, but still keeps it suitable for the everyday consumer, instead of catering exclusively to enthusiasts.
To prove that, we've decided to do a specs review of the LG G6, which will hopefully give you an idea of what the device will be like in real life. So let's dive right in:
Design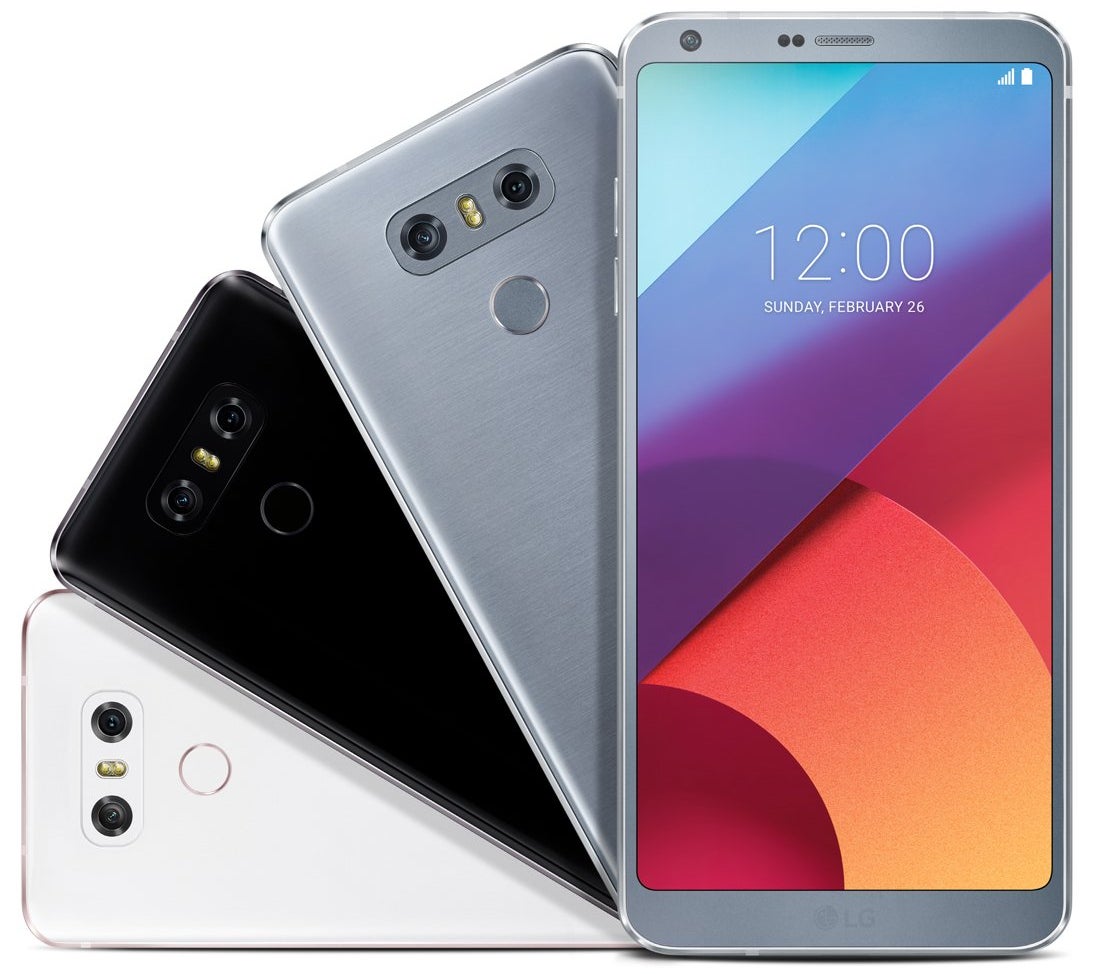 When it comes to looks, LG has certainly gone the conventional route this time: the G6's metal frame sandwiched between the all-glass front and back panels is certainly a flashy exterior, but is nothing we haven't seen before. On the back of the device one can find the dual-camera setup with an LED flash, along with the fingerprint sensor placed slightly below them. LG has once again foregone its tradition of putting the volume buttons on the back of the device, and they are positioned on the phone's left side instead.
The design is good-looking, but ordinary
The power button, too, hasn't moved, and can be found embedded into the fingerprint scanner. Also worth noting is the fact that the camera setup is completely flush with the back panel, which is completely flat as a result.




The front of the device is almost exclusively dominated by its screen, with minimal screen bezels and no physical buttons present. Above it sit the front camera, sensors, and earpiece, while the space below is empty, save for the LG logo. The bottom edge houses a USB Type-C port and a speaker grille, while the top plays host to a 3.5 mm headphone jack. The G6 comes in one of three different color variations: Mystic White, Astro Black, and Ice Platinum, with the latter featuring a sleek faux brushed metal design. The phone measures 148.9 x 71.9 x 7.9 mm, dimensions almost identical to that of last year's Samsung Galaxy S7.




Perhaps the biggest problem of the G6's design is its glass back panel, which can be a dealbreaker for some. Glass is notorious for being both a scratch and fingerprint magnet, which can quickly kill the device's sleek looks. Also, while LG has put considerable effort into minimizing screen cracking, it doesn't appear to have given as much attention to the back panel, which could easily turn out to be prone to breaking, despite being made out of Gorilla Glass 5. While real-life usage is yet to validate such concerns, they're still well worth mentioning.



Display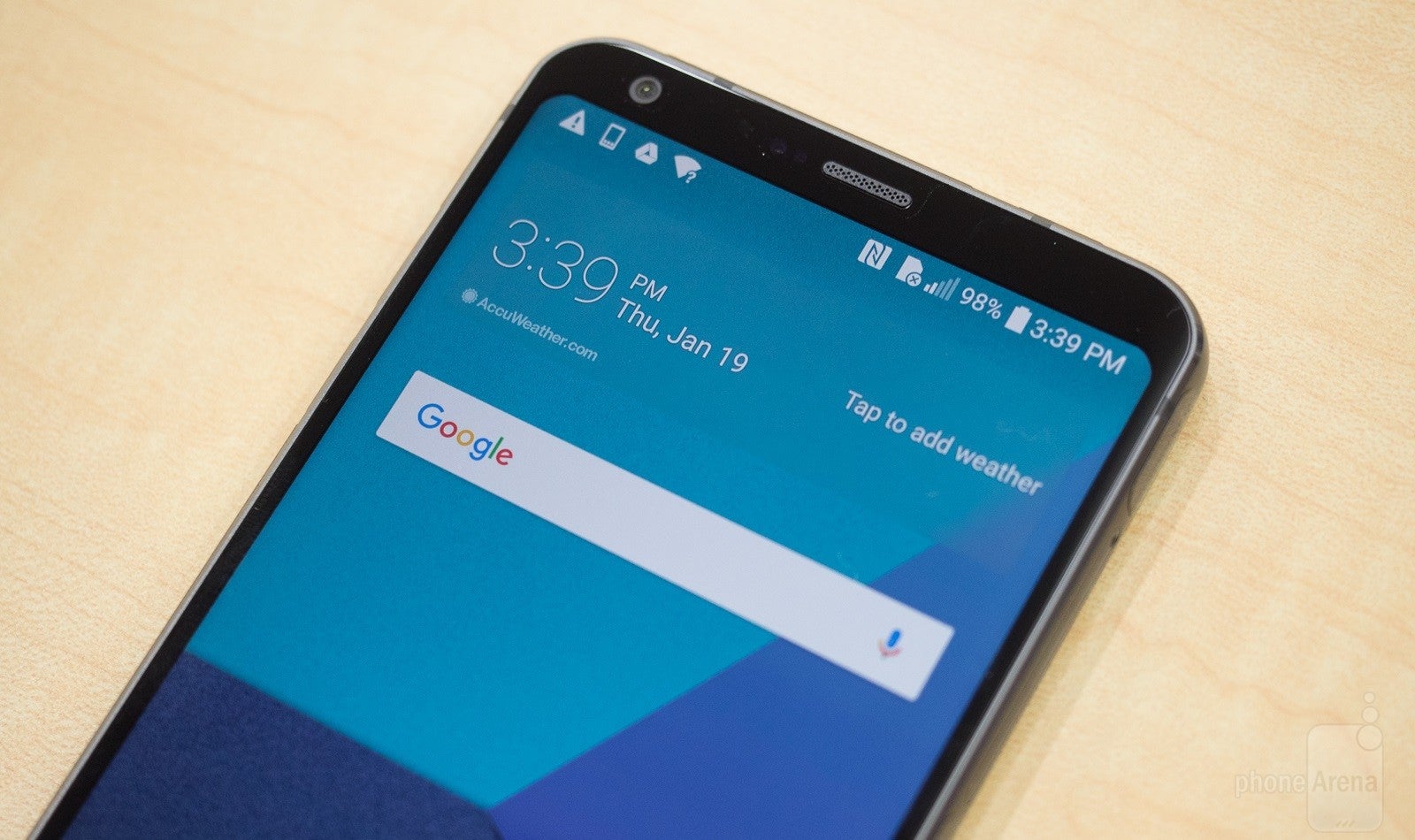 The newest trend when it comes to flagships is apparently cramming in taller displays, and the G6 is at its forefront. The 18:9 (or 2:1 if you will) IPS LCD panel measures at 5.7", and features a QuadHD+ (2880 x 1440) resolution. The first thing one notices when looking at it, however, isn't its size or resolution, but rather its curved corners, a feature LG advertises as significantly helping against cracked screens. The front panel also features Gorilla Glass 4, which should further help prevent this problem. While LG promises its UI will take good advantage of the unusual aspect ratio, it remains to be seen how good third-party support will be.
The display supports the Dolby Vision HDR technology, which lets it display up to 64 billion colors, provided you have access to a video in a compatible format. With the G6, LG has opted not to go the curved edge route like its main competitor, the Galaxy S8, claiming such phones are uncomfortable to hold and prone to cracking. Bezels are thankfully very thin, though the effect is slightly diminished by the unusual screen edge design.
Hardware
Top-of-the-line specs, but for a 2016 flagship
In a somewhat controversial move, LG has chosen to equip its newest flagship with Qualcomm's older Snapdragon 821, rather than the upcoming 835, in a bid to gain some market advantage over its main competitor, the Galaxy S8, by means of simply launching earlier. While some argue this was, in fact,
a brilliant move
, it remains to be seen whether it will have the desired effect. As a result, the device comes equipped with a quad-core processor and 4 GB of RAM, which should be more than enough for most people, but may displease some of the power users out there.
Certain markets will get exclusive features
The battery has a 3300 mAh capacity, which should be enough to last a day or so, but is unfortunately non-removable. In a direct jab at Samsung and the Note 7 fiasco, LG also flaunts the extensive testing of the device's battery, claiming it's much more reliable. As part of the Snapdragon 821 chipset comes compatibility with Qualcomm's Quick Charge 3.0 standard, with promises of a 50 percent charge in just 32 minutes. The US version of the device will be the only one with support for wireless charging, courtesy of Qualcomm's WiPower standard, while
the previously rumored Quad DAC
will be included in only select few markets, which exclude the States and Europe. A cool feature LG borrowed from the Google Pixel is the gesture-enabled fingerprint scanner, which lets users navigate more easily with one hand. The phone is also IP68 certified, meaning it's both dust and water resistant, which is good news for people prone to spilling.
A big problem for some could be the inclusion of only 32 GB of internal storage (64 GB in some Asian countries). While the phone does include an SD card slot, external storage is still a tad slower than built-in one. This problem has been somewhat rectified by the option to format an SD card as internal memory, which was introduced in Android Marshmallow, but it's still a clunky and imperfect solution. While not many people need that much storage, it could still prove problematic for those who do, so keep that in mind.
Camera
An impressive solution looking for a problem
Another recent trend we've noticed in high-end phones has been the inclusion of dual-camera setups. The G6 isn't LG's first venture into the technology, however: the G5, too had two rear cameras, though the difference here, however, is that rather than use different sensors, the company has chosen to equip the G6 with two identical, 13 MP ones instead, resulting in a wide, 125-degree angle similar to the human field of view. The feature is, thankfully, optional, as some people might not like the somewhat distorted-looking results. The front shooter, too, features a wide-angle lens, measured at 100 degrees, but the sensor is an otherwise unimpressive 5 MP. The rear camera also supports the HDR10 format, letting users take photos with a much larger dynamic range.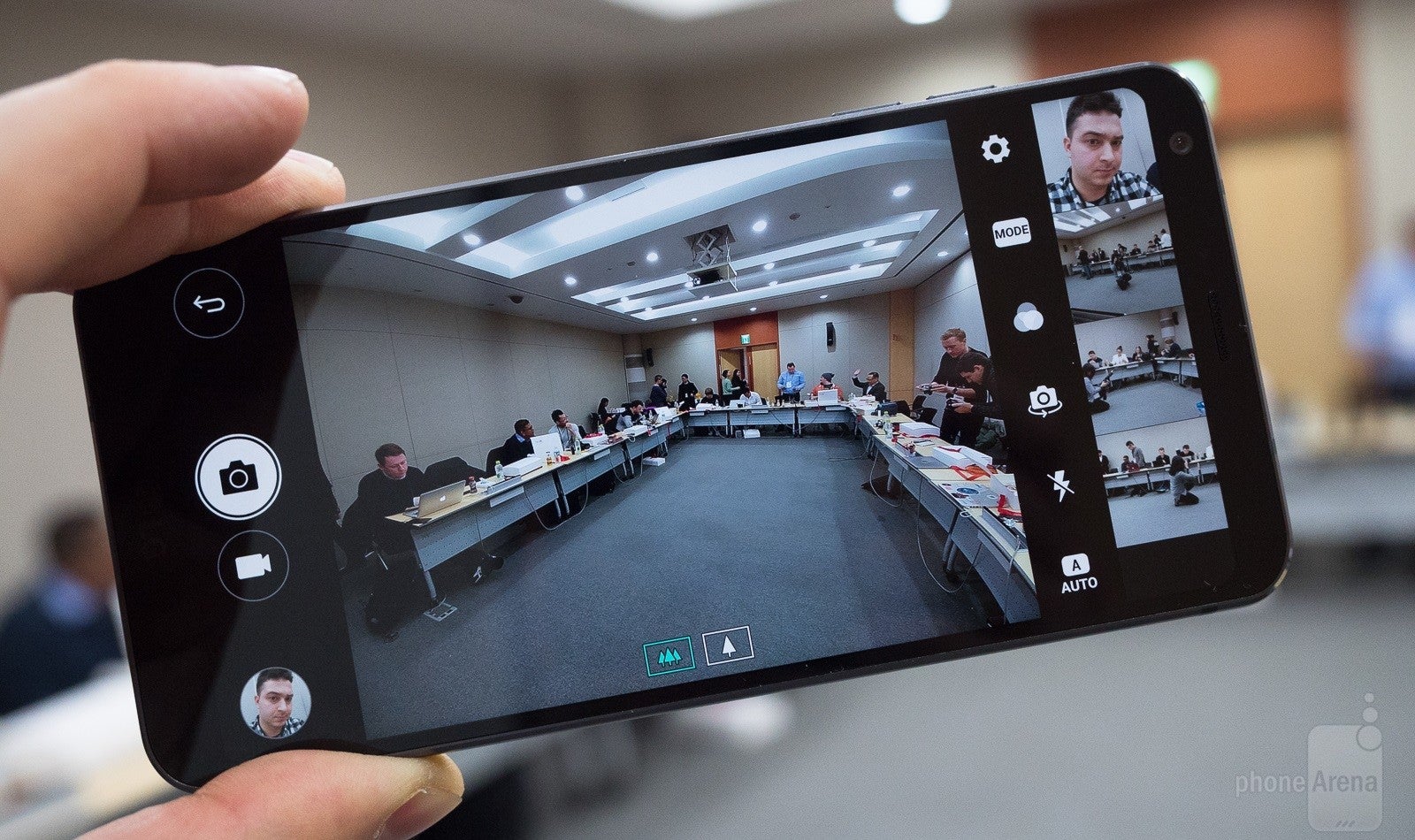 The bundled camera app takes advantage of the device's 2:1 screen, offering a number of special shooting modes, called Snap shot, Match shot, Grid shot, and Guide shot. All of them use square photos, but with different results: Snap shot displays the last photo next to the one being taken right now; Match shot stitches two photos, one on top of the other; Grid shot makes a 2x2 square collage; and Guide shot overlaps a portion of an image over the camera preview.
Expectations
The G6 reveals a lot about LG's strategy regarding its smartphone business – while its predecessor aimed at radically changing the industry, the company's half-hearted approach to the idea of modularity and the lack of consumer approach ultimately doomed it. The G6, however, strives for subtlety instead – it features no groundbreaking features, but instead presents a familiar-looking phone with a few extra bells and whistles. This, combined with the device's early launch window, show the company is willing to tackle its competitors head-on, rather than try to subvert expectations with unnecessary gimmicks. Whether this tactic will be successful is up to a number of factors, so we'll just have to wait and see.