LG G4: here are all the different color versions
13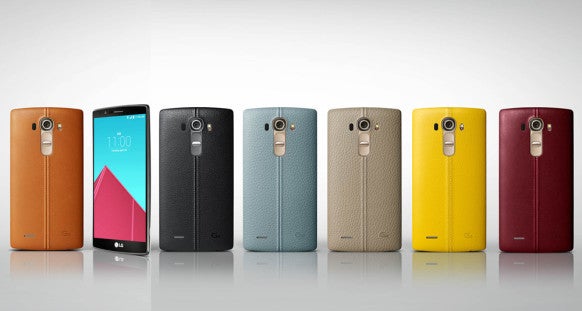 The LG G4 is official and all the leaks and rumors we heard in the past few weeks turned out true: the phone indeed comes in two models, one featuring a plastic back with a kind of a dimpled, diamond-shaped pattern, and another one that sports a genuine leather.
While it's not the first to come with a leather back (hey, Moto X!), LG is said to spend up to 12 weeks drying the leather and getting it ready for use on the G4.
What color options will there be for the LG G4? The choice will consist of a total of 9 different color models: six colors for the genuine leather models and three colors for the plastic models.
The colors for leather models include:
Six colors for the genuine leather model, three - for the plastic one

brown
black
red
yellow
sky blue
beige
The color options for the plastic version are:
Some of the color options will be available right away, while others will arrive later on. Also, some carriers will carry one color models, while others will sport different versions.
Unfortunately, not all color options were available for demonstration on this day of the official unveiling of the LG G4, but here is a look at the once we got to see: