LG G Pro 2 will have a 13MP rear camera with OIS Plus and 4K video recording
13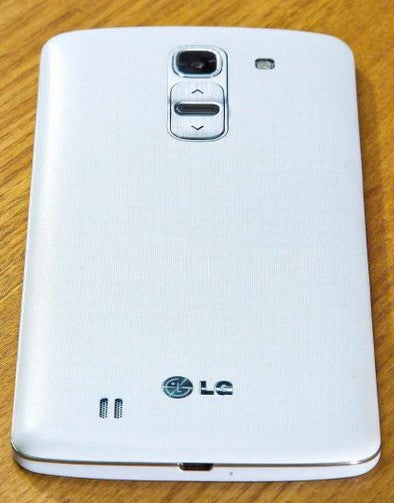 Back in January,
LG confirmed
that it would announce a new
G Pro 2
smartphone sometime this month. Today, the company revealed more details about the upcoming device via one of its official Korean blogs.
The G Pro 2 will have a 13MP rear camera with enhanced Optical Image Stabilization technology that LG is calling OIS Plus. This should allow us to take shake-free, ultra-clear photos even in dark environments. The rear camera will be capable of recording 4K / Ultra HD video (3840 x 2160 pixels). On the front, the new G Pro will have a 2.1MP camera with "improved performance."
Unfortunately, that's all that LG is confirming regarding the G Pro 2 for now. Rumor has it that the device would feature a 6-inch 1080p display, Android 4.4 KitKat, LTE-Advanced connectivity, and 3GB of RAM. So it should be quite large, similar to the
LG G Flex
, but sans the curved design.
Last year, when we
reviewed the LG G2
(the company's first smartphone to feature a 13MP camera with OIS), we were quite impressed by the photos it produced. Thus, we're expecting even greater things from the OIS Plus camera that'll debut on the G Pro 2.
It's not clear if LG will unveil the new G Pro 2 at MWC (24 - 27 February), or during a separate event. Earlier today,
Samsung announced its presence
at the show in Barcelona, so perhaps LG will also do it soon.
Note: the image you're seeing above reportedly shows the back of the G Pro 2, but we can't confirm its authenticity yet.
source:
LG Social
(translated)