LG G Pro 2 is cheaper than Samsung Galaxy S5 in Asia
21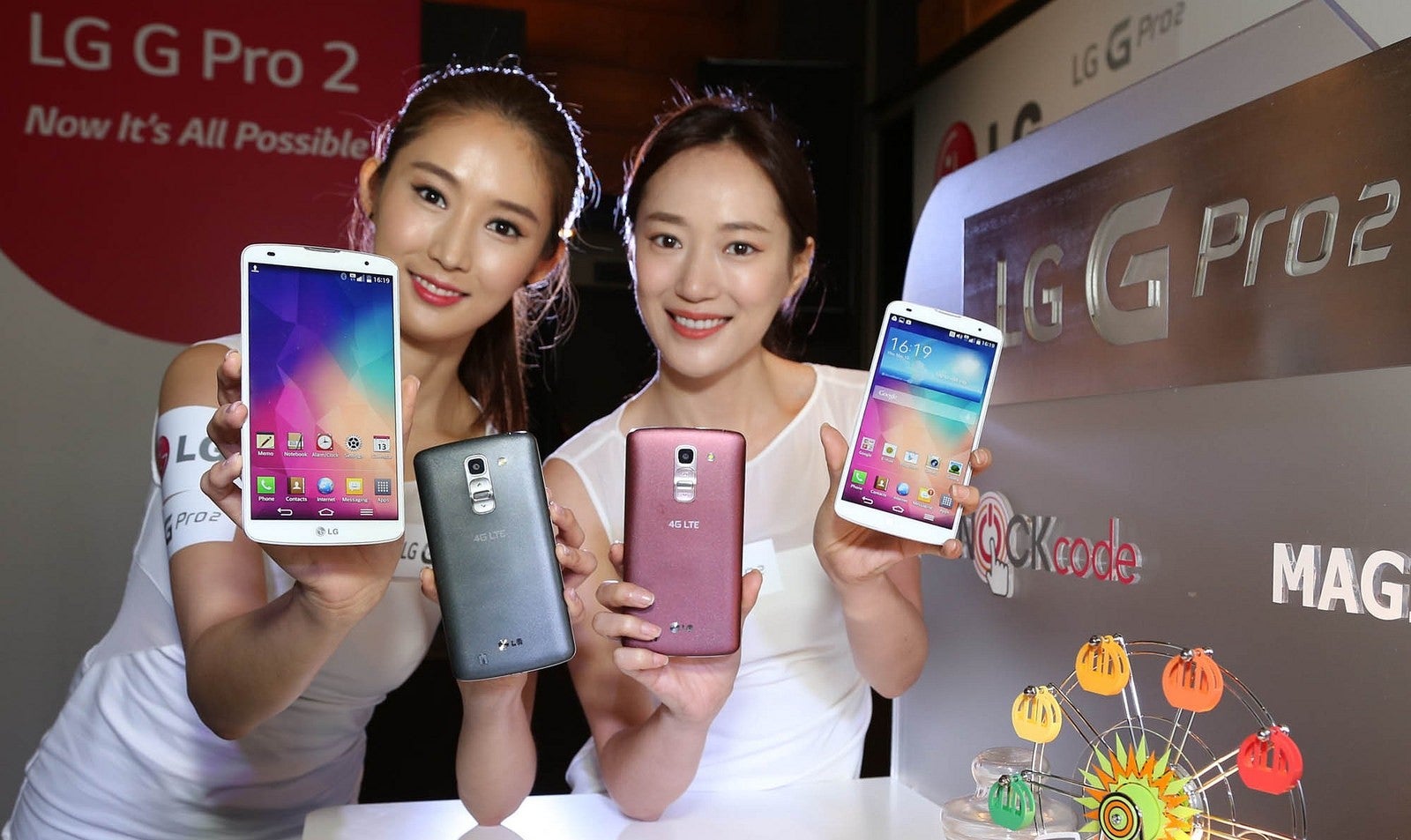 Yesterday,
LG kicked off the global roll out
of its new
G Pro 2
smartphone by introducing it in select South Asian markets - a few weeks after the handset went on sale in LG's home country, South Korea.
One of the markets where the G Pro 2 (pictured above) was introduced is Taiwan. Interestingly, Samsung announced its
Galaxy S5
in Taiwan yesterday, too. Both companies revealed the official prices of their new handsets for the Taiwanese market, so we now know that the G Pro 2 will be a bit cheaper than the Galaxy S5 (at least in Taiwan).
LG is selling the G Pro 2 in Taiwan as of now, asking $684 (20,900 TWD) for the 16GB model, and $718 (21,900 TWD) for the 32GB version. Samsung's Galaxy S5 won't be available until April 11 - just like everywhere else - when Taiwanese customers will have to pay $750 for a 16GB model, or $783 for the 32GB one.
According to Focus Taiwan, LG wants to ship 100,000 G Pro 2 units before the end of the year in Taiwan alone. Overall, the company hopes to sell 450,000 mobile phones in the country throughout 2014. Samsung didn't comment on how many S5 handsets it's planning to sell.
It's quite possible that the Galay S5 will also be more expensive than the LG G Pro 2 when the two devices arrive in North America and Europe. What do you think, is Samsung justified to ask more for its smartphone? Before answering, you may want to check out our
Samsung Galaxy S5 vs. LG G Pro 2 post here
.
source:
Focus Taiwan