LG D1L tipped to sport a 720p 4.7" screen like the Optimus 4X HD, but arrive with Snapdragon S4 and LTE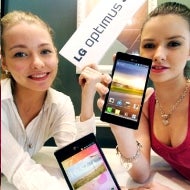 A new high-end phone codenamed D1L from LG appears to be in the plans for a May launch, and it seemingly packs the same 720p screen like the
LG Optimus 4X HD
, but will come with a dual-core Snapdragon S4 instead of Tegra 3, and the obligatory LTE connectivity.
Rather than a totally new handset, this smells like simply a version of the flagship LG Optimus 4X HD, but with a Qualcomm chipset for the LTE purposes.
HTC already made the same move with its high-end
One X
, which will appear with S4 and LTE on AT&T, but with the quad-core Tegra 3 and HSPA+ connectivity only in its global version. If the LG D1L is scheduled for next month launch, it shouldn't be much a of wait before we know if our suspicions turn out correct.