LG Chocolate Touch VX8575 now showing in Verizon's system
21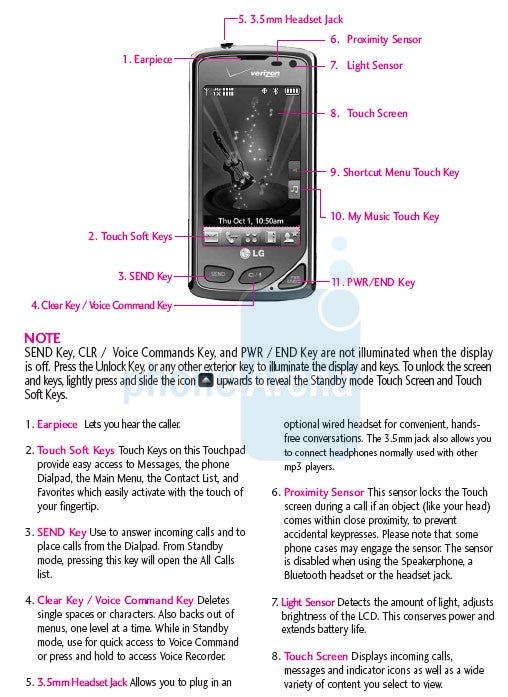 Over the summer we first heard about the LG
BL40 New Chocolate
and the
VX8575 Chocolate Touch
, and had hoped that meant Verizon was going to get a phone similar to the BL40. Unfortunately, that was not the case, as we were able to get a Chocolate Touch VX8575 pre-production unit, which
we previewed
last month. Since then we've been waiting around to see when the
Chocolate Touch
would show up in Verizon's system, and now it looks like the wait is over. The device is now listed and the images are identical to the unit we had our hands on a month ago. Pricing is still unknown at this point (but is expected to be around $100 or less) but the current release date is showing at November 5th.
*
UPDATE
*
We have now received the full specs of the Chocolate Touch:
1GB of internal music memory, supports microSDHC cards up to 16GB, MP3 Player and FM Radio Receiver, Dolby Mobile, multitasking, 3.0-inch 400x240 resolution TFT display with 262K color support, 3.2MP fixed-focus camera, 3.5mm headset jack, EVDO Rev 0, HTML Browser, VCast Video/Music and VZ Navigator. Overall size is 4.30"H x 2.20"W x 0.47"D and weight is 4.23oz. It will ship with Software Version VX857V04, as our pre-production unit has V02, so there might be some changes and bug fixes. The Chocolate Touch can also only be activated on Nationwide calling plans, but is uncertain if it will require a Data Plan.
Hands-on preview of the LG Chocolate Touch VX8575
Chocolate Touch Preliminary Specifications
Thanks to a friend for the info and pics!