L.A. School District Superintendent ends plan to give an iPad to each student
52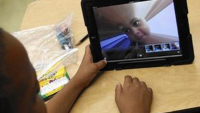 On Friday, current Los Angeles Unified School Superintendent Ramon C. Cortines put the kibosh on his predecessors' plan to hand out an Apple iPad to every student, teacher and administrator in the city. The original plan would have cost the city a whopping a $1.2 billion. Instead of handing out a tablet to just about anyone involved with the Unified School District, Cortines said that he would aim to provide computers to students who need them for instruction and testing.
The Superintendent said that the district could never afford the cost of giving every student an iPad, adding that the whole idea was never thought through properly by former School Superintendent John Deasy. Deasy was forced out of his job under pressure in October after getting criticized over his tablet plan.
Back in September 2013, students at 47 schools received iPads as an early test of Deasy's plan. While students weren't supposed to be able to use their tablets to surf the web,
some of the kids attending Theodore Roosevelt High School discovered a way to hack their iPads
and use them to browse the net. In addition, Deasy and his Senior Deputy were accused of having improper relationships with executives from Apple and Pearson. The former, of course, manufacturers the iPad while the latter provides the curriculum used by the students. The school district was paying $768 a tablet to provide each student with an iPad and curriculum. That figure was much higher than the price paid by other school districts to provide students with tablets
The FBI started collecting evidence in December as a criminal investigation is now underway. With School Board elections coming up March 3rd, those currently in power could find themselves voted out of office over the failed plan.
source:
LATimes