Koh already rules against Samsung; objection to video on patents overruled
54
On Saturday, we told you about
Samsung's objection to a video made for jurors
called "
How patents work
." The video, which was produced to help members of a jury understand the complex world of patent law, contained images of certain Apple devices. During this portion of the video, the narrator talks about how the disclosure of a patent could "inspire new inventions." Samsung's objection was that the placement of Apple's devices on the video "
strongly suggests that Apple's products are innovative and patentable
."
Now,
on the eve of the second patent trial between Samsung and Apple
, Judge Lucy Koh has overruled Samsung's objection of the video. The Korean manufacturer argued that the video would be "
highly prejudicial
" since it would show Apple's devices on a video about patents. Apple, on the other hand, wants the jury to see the 17 minute clip. During the first trial, the jurors saw a similar video, but it was so dated that it probably was created before Apple was a household name.
The jury hasn't been selected, and already Sammy is 0-1 on objections.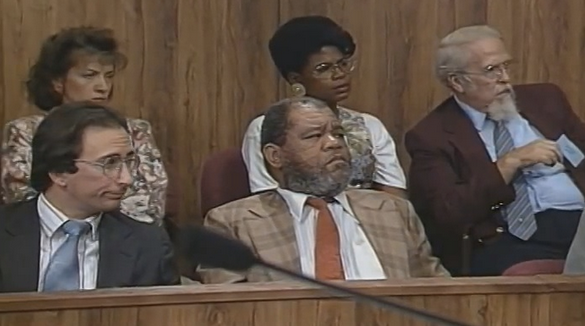 Last year's Jury saw a dated video from the days before Apple was a household name
source:
AppleInsider