Kirin 970 chipset hits 1.2Gbps downlink speeds in testing
37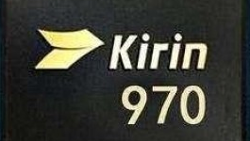 Huawei's Kirin 970 chipset is the first to support Category 18 for downlink speeds and Category 13 uplink speeds. This means that the Kirin 970 can reach downlink speeds as fast as 1.2Gbps. And darn if the Kirin 970 didn't hit that mark in a recent test conducted by Huawei and Rohde & Schwarz. The latter is a German company that manufactures test and measurement equipment for mobile radios.
To achieve this speed, Huawei and R&S used some of the enhancements employed in the field by carriers in this day and age. That includes 4x4 MIMO, and 256QAM. The former allows for additional data paths between a cell site and a handset thus increasing data speeds. 256QAM increases the number of bits sent during each transmission, which also increases data speeds.
"We are pleased that Huawei has completed the test with R&S and witnessed together this performance breakthrough in the smartphone industry. The Kirin 970 has become the first SoC to support LTE Cat.18 DL and Cat.13 UL connectivity with a peak downlink speed at 1.2Gbps. A new milestone has been achieved to show that Huawei's Kirin SoC is once again in a leading position in the LTE-A-pro wireless communication industry."-Ai Wei, Huawei
You might wonder how the Kirin 970, which is expected to power the
Huawei Mate 10
, stacks up against Qualcomm's latest and greatest. As it turns out, the Snapdragon 835 is a step behind the Kirin 970, with support for Category 16 and top speeds of 1Gbps. Nothing to sneeze about, and the Snapdragon 835 has the honor of powering some of the top handsets available today such as the
Samsung Galaxy Note 8
, the
HTC U11
,
LG V30
and the
Essential Phone
. But the numbers don't lie, and for now the Kirin 970 wears the crown. In addition, the Kirin 970 includes a dedicated AI processor which will certainly be useful when the Mate 10 is launched later this year. The phone will be unveiled on October 16th.
source: Huawei