Kindle Fire 2 to be announced in late July?
7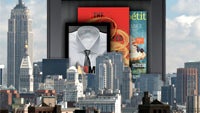 Amazon may be feeling some pressure on the tablet front, with Google expected to introduce a Nexus tablet at the same price point as the Kindle Fire but with a higher resolution screen and more powerful quad-core CPU. According to a "credible source" speaking to Cnet, it won't take Amazon long to respond, as they online retail behemoth is targeting a July 31st date to announce an upgraded second-generation Kindle Fire.
As we
reported previously
, Taiwanese supply-chain rumor monger DigiTimes has indicated that Amazon has plans to drop the price on the current Kindle to $149 when the newer 7" tablet is announced. While DigiTimes' trackrecord isn't what you'd call "spotless", this rumor makes a lot of sense, as Amazon has almost always tries to push the boundaries of pricing. They've already invested in the original Kindle Fire, so why not leverage that investment by lowering the price further when you introduce a new product? In many ways it would be similar to the pricing structure Barnes and Noble maintains with the Nook Color and the Nook Tablet (which are $169 and $199 respectively).
Cnet's source indicated that the Kindle Fire 2 would have other upgrades, including a camera and physical volume control buttons. What isn't getting mentioned are the long-rumored Kindle tablets with larger screens – both
8.9"
and
10.1"
models have been rumored, but neither has been mentioned in association with next month's announcement.
The value tablet landscape is shifting quickly, with Samsung offering the
Galaxy Tab 2
7" tablet at $249, and the upcoming
Nexus tablet
believed to start at $199. It's possible that Amazon no longer sees a market for a larger Kindle Fire in the iPad size range. Of course it's also possible that Amazon is simply waiting to launch a more premium model closer to the holiday season, similar to the timing of last year's introduction of the original Fire.
What do you think? Are you interested in an upgraded Kindle Fire 2, or is the arrival of similarly-priced "full featured" tablets now more tempting? Let us know in the comments below.
source:
Cnet
via
BGR