Kickstarter's most funded project Pebble smartwatch gets an interface demo, no release date yet
4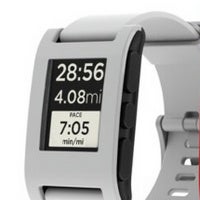 Kickstarter has turned out to be the preferred platform for launching experimental projects and actually getting them funded, and the
Pebble e-paper smartwatch
is a perfect illustration. It's a smartwatch that broke all Kickstarter records by raising over $10 million dollars from more than 68,000 backers, and now they all get to see an interface demo of the Pebble.
Everything looks smooth and very intuitive – you can play music, check out your emails, get notifications and that's great, but what's not so great is the fact that the Pebble team still hasn't provided a release date. Originally, the Pebble smartwatch was expected to come this September, but then it turned out it'd get delayed, so right now there is no clarity on the actual release schedule.
"Planning and scheduling a major manufacturing project is complex. We're working hard to complete the interconnected tasks that make up the production process. For me and the hardware engineers on the project, a large percentage of our time is spent exchanging complex spreadsheets filled with components specs by email, Skyping about the dimensions of minute hardware requirements and IMing our manufacturing team and factory. Not super exciting. That's why we've decided to share the more interesting stuff (photos, video and more!) in updates," one of Pebble's recent updates reads.
So there you have it – an interface video below, and more time to wait. Hopefully, it would be worth it.
source:
Kickstarter
UI preview with Martijn from Pebble Technology on Vimeo.