Khan Academy releases iPad app: free video tutoring
4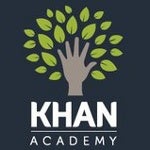 Khan Academy
is one of the biggest and most comprehensive catalogs of educational videos and it's all free for the taking. And now it's arrived on the iPad - the whole collection of over 2,700 videos is up for grabs and taps.
The idea behind Khan Academy is that of a whole university at your fingertips. The videos aim to explain in simple terms and topic by topic everything from calculus through biology and to astrophysics.
The
iPad app
allows you to watch the videos offline and even have your progress synced between devices, so if you pause a video on your notebook, you can pick it up from the same place on the iPad.
The tablet application doesn't offer the full functionality you'd get on the web such as exercises, but it does offer detail transcripts of the lectures allowing you to go back and revise something you've missed easily without going through the whole lecture again.
Now, the outreach is huge and you can join in the learning for free on your iPad if you hit the source link below.