Kenyan Parliament going paperless with the iPad
16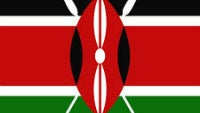 Going paperless is a trend that has been sweeping the world. We've heard of plenty of companies that have been buying tablets, usually either Apple iPads or maybe Samsung Galaxy tablets, in an effort to better connect workforces and streamline business practices. But, the trend is also hitting governments around the world, and the most recent is Kenya, which has purchased Apple iPads for members of its Parliament and Senate.
According to Kenya's
Standard Digital News
, the government has purchased 450 iPads; and, due to the higher cost of electronics in the country, that will add up to somewhere around $350,000. Each tablet ranges in cost from 55,000 Kenyan shillings (~$640) to 70,000 shillings (~$815). That is a fairly high cost for the devices, but Kenya's GDP has been skyrocketing recently. In 1993, it was a mere $5.75 billion, by 1999 it was up to $14.09 billion, and as of 2012 it had hit $37.23 billion. And, giving members of government iPads will seriously cut down printing costs of course.
Kenya's neighbor Uganda made a similar move last year, Britain's House of Commons has been running an iPad trial since 2012, and New Zealand purchased its police force iPhones and iPads early last year as well.