Keeping its promise, Saudi Arabian government is now ready to block WhatsApp
31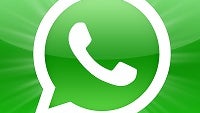 Stating that the
reasons behind the suspension of the popular messaging platform WhatsApp
are not political or rooted in security concerns, Saudi Arabia's Communication and Information Technology Commission (CITC) stated that the company, based in Mountain View, California, has refused to comply with the government's request for local servers to be placed in the Kingdom.
Viber had the screws put to it by the conservative government last month
and CITC has made it clear that internet based communication services were under scrutiny since at least this past March.
Right now, Skype is still operational in Saudi Arabia and services that have previously complied with the government like BlackBerry Messenger are still up and running too. There are still a number of other instant messaging apps available (for now), so if by chance you are affected by this, check out our recent survey of messaging applications for ideas.
This marks another dark step in a long line of censorship in a country that is also known as "the internet's enemy." A spokesman for the CITC said that an official statement is pending once the suspension of WhatsApp is in place.
Unlike Viber, who is a relative small fry compared to WhatsApp and Skype, a ban on WhatsApp will prove to be a major inconvenience. WhatsApp is one of the few applications out there that has gone all-in across all the major and minor mobile platforms out there, making it accessible to just about everyone whether they had an iOS, Android, Symbian, S40, BlackBerry or Windows Phone device. Such accessibility has made WhatsApp a leading messaging platform,
processing over 20 billion messages a day
.
Now that Ramadan has begun, a suspension is all but certain at this point.
sources:
Al Arabiya
,
Daily News Egypt